The brakes in your Acura are the most important safety feature and should always be in top condition. But with unforeseen damage and usual wear and tear, the system will deteriorate with time. So when do you need to replace your brakes?
Like most of the parts in your vehicle, your brakes' lifespan is determined by your driving patterns and the types of roads that you travel on in Aliso Viejo, Mission Viejo, and Lake Forest, so there's no set replacement schedule. However, your vehicle will emit the following warnings to let you know when it's time for brake service at Norm Reeves Acura.
High-Pitched Warnings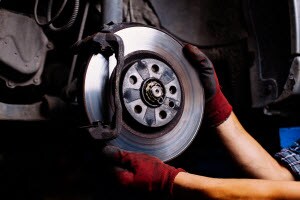 The brakes in your Acura should be at least ¼ inch in depth. When it goes below that, a little metal indicator will activate a high-pitched whistling to signal when a brake replacement is needed.
You may also hear this noise after a rainy day or after you've washed your car. In these instances, the sound is caused by the pads pressing on newly formed rust in the rotors and should disappear after a few stops. If it doesn't, contact the service department at Norm Reeves Acura as soon as possible for a brake replacement.
Growling and Grinding
It's best to have your brakes replaced once you hear the high-pitched warning mentioned above. If delayed, the whistling morphs into growling and grinding. This noise is produced when the caliper and disc rub together after the pads have worn down completely. This can cause serious damage in the brake system, so if the squealing has progressed to growling and grinding, schedule a brake service immediately.
Vibrations in the Pedal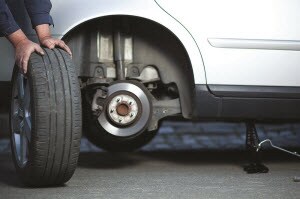 Vibrations in the brake pedal as you slow down are a clear sign of a much-needed brake replacement. This occurs when the rotors become warped from heat or other external factors and feels similar to the vibrations felt when anti-lock brakes are activated.
Reduced Response
A reduced brake response, or lack thereof, can cause serious harm to your vehicle and put you and your passengers at risk of collisions and accidents. So if you feel as though your car isn't slowing down as it should be, contact Norm Reeves Acura and schedule a brake placement now.
Brake Warning Lights
Your dashboard lights are some of the most helpful tools for warnings and alerts pertaining to your vehicle's conditions. If the brake light is illuminated in your car, then damage has been detected within the system. It won't tell you the exact issue that needs to be repaired, but if you call Norm Reeves Acura, our trained technicians can perform a diagnosis and replace your brakes to remedy to problem.
There's no definitive time frame that lets you know when to replace your brakes. It's up to you to understand the warning signs so you can provide your Acura with the care it needs when it needs it most!
If you'd like to learn more about when to replace your brakes, contact Norm Reeves Acura and talk to our service experts today!