Lake Forest, in the heart of Saddleback Valley, is a beautiful city with great views and wonderful parks. Finding a reliable used car to get around this great city isn't too difficult because Norm Reeves Acura of Mission Viejo is less than 10 miles away. Despite being a used car dealer near Lake Forest, you don't have to make the short trip just to start checking out our vast inventory.
Pre-Owned Car Inventory near Lake Forest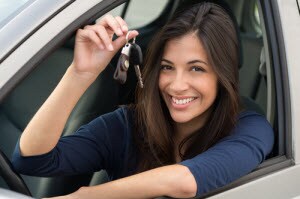 Searching for a used car has never been easier because you can view our entire used car inventory on our website. Sit back and get comfortable as you search for your next car. You can take your time while you're on the hunt for your next set of wheels. We have a vast and diverse collection of high-quality used cars.
If you're looking to find your used car a little quickly, you can use our search filters. These filters were designed to expedite your car browsing experience by searching for vehicles with components that are most important to you. You can browse by make, body style, color and even price. By using our search filters, you'll save yourself much time and you'll find the vehicle you want a lot quicker.
Fun & Knowledgeable Staff
When you're looking for a used car dealer near Lake Forest, what you're really looking for is a dealership that you can trust. At Norm Reeves Acura of Mission Viejo, we've heard all the awful tales of horrible used car buying experiences. We understand the stigma that revolves around pre-owned car dealers, but we try to break that stereotype by actively helping our drivers in their time of need.
Our team of automotive experts go above and beyond in providing our visitors with the necessary information to help them make the most informed decision towards their driving future. We also try to add a dose of fun to the experience. We want you to enjoy your time with us.
When you're here, a member of our team will show you around so you can see the latest used cars in our inventory. After you've found a model that you love, we'll do you one better by putting you right behind the wheel so you can take it out for a spin. When you're out on the road, you'll learn a great deal about how the vehicle performs. You'll also get to see the interior and its features. Before you pull back into our dealership, you'll know if you've found your next car.
Reliable Used Car Service
At Norm Reeves Acura of Mission Viejo, we do more than just sell used cars near Lake Forest. We're actually a place where you can get expert service and maintenance. Our Service Department is here to help you keep your vehicle up to speed. Our highly trained technicians will go to work and perform the necessary services to make sure that your vehicle is ready to face the road.
At Norm Reeves Acura of Mission Viejo, we're proud to offer our services to drivers from Lake Forest. Contact us today to set up an appointment to view our used car showroom in person. We look forward to seeing you!