Did you know that more than one-third of Laguna Niguel's 14.885 square miles is dedicated to providing open spaces for the community? It's one of the many things that help define the character of the city as well as its inhabitants.
Having become the 29th city in Orange County in 1989, the city of Laguna Niguel isn't nearly as old as the community is. Written history of the area shows that it was predominantly used for farming until a severe drought ripped through the area in 1865. For the next 30 years, local farmers were forced to sell their land to help cover their losses.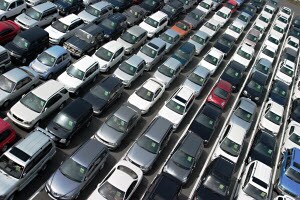 By the 1960s, the Laguna Niguel area had become one of the first master-planned communities in the state of California, covering about 7,100 acres. As time passed, the community grew until officially becoming a city on December 1, 1989.
Much like the city of Laguna Niguel, we too have grown and changed over time. At Norm Reeves Acura of Mission Viejo, we help drivers like you find the used and pre-owned vehicles you need.
Laguna Niguel Used Car Dealership
Being a reliable used car dealer near Laguna Niguel, CA, has been a wonderful experience for our team here at Norm Reeves Acura. We provide professional automotive services to help you find and drive the vehicle you need.
It starts by having an exceptional collection of used cars in stock. Our professional sales representatives will help to guide you through our entire inventory so you can locate the model with all of the features and specifications you're looking for.
Once you find that perfect model, visit our finance department, where trained financial specialist will help to secure the credit that you deserve. Affordable financing plans make it easier to get behind the wheel of a great used car. Plus we'll even help you get the most value for your trade it.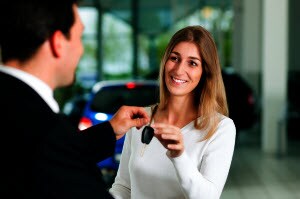 Then, whenever you vehicle is due for routine maintenance, you can trust the expert technicians in our service department. With years of experience working on all kinds of different makes and models, we'll be able to give your vehicle the care it needs.
Pre-Owned Cars Laguna Niguel
Ready to start learning about our used car selection? Take a few moments to browse through our online inventory. You'll be able to discover all kinds of useful information, such as engine specifications and included features.
Also, don't forget to check out our collection of Acura certified pre-owned vehicles too. These used Acura models have passed an extensive multi-point vehicle inspection to ensure their overall superior quality. They even come backed by a manufacturer warranty.
So don't wait any longer. Find the perfect used car at a trusted used car dealer near Laguna Niguel. Norm Reeves Acura of Mission Viejo is conveniently located at 28802 Marguerite Parkway. Call or visit us today.