You may not think about it much, but your transmission is one of the most important performance components of your Acura. With proper care, this essential part can keep you cruising throughout Mission Viejo, Lake Forest, and Aliso Viejo for years to come.
So to help you do your part to keep your vehicle healthy, here's a list of the most important transmission problems you can't ignore, provided by Norm Reeves Acura.
Little to No Transmission Fluid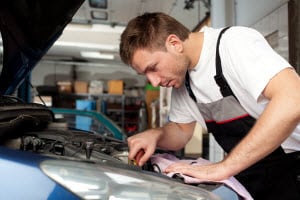 Transmission fluid is one of your vehicle's main life sources; without it, you can kiss the ability to smoothly shift and perform goodbye. So if you're constantly scheduling a transmission fluid change because your Acura is running low on this fluid, take a closer look at your car. Is there a pool of red fluid under it? If so, you have a transmission fluid leak on your hands. Without immediate attention, your car is more susceptible to serious damage.
A Shift in Transmission Performance
Your Acura should always shift smoothly and with ease. So if your vehicle is having a difficult time shifting into the proper gear or you hear a clunk or thud when it does, don't ignore this. Rough shifts signal a serious issue with the transmission system, and when left untreated, an automotive breakdown becomes imminent. However, you can avoid that with a simple transmission service in Mission Viejo, CA.
The Smell of Transmission Trouble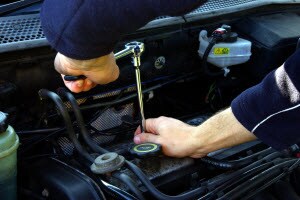 Getting a whiff of what smells like something burning is a huge red flag for transmission trouble and means that the part is dangerously overheating. Heat and a running vehicle never mix and always end in a breakdown or a worse situation. So the second that a burning smell hits your nostrils, pull over and call Norm Reeves Acura to schedule a transmission repair.
Unresponsive Transmission
When your Acura hesitates to act after changing gears, you'll want to schedule a transmission repair as soon as possible. This problem doesn't pinpoint the exact cause of the sensation. As a result, you won't know whether the issue is serious until it's too late. So don't ignore it and schedule your transmission appointment immediately. Even the smallest of movement delays after changing gears is a serious issue that needs a professional's help.
Is Your Check Engine Light On?
If it is, don't turn a blind eye to it! A check engine light is the first indicator of transmission problems. Ignoring it only creates more damage for your car and shortens its life. The light alone won't be able to determine the precise transmission ailment your Acura is suffering from, but our experts at Norm Reeves Acura can, and they can repair it as well.
The transmission is a crucial component of your car. Without it, your vehicle wouldn't be able to function. So be aware of common transmission problems and don't ignore them! In doing so, you're helping you Acura live a longer life and maintain its impressive performance.
Looking for more information about the transmission problems you can't ignore? Need to schedule a service appointment? Call the service department at Norm Reeves Acura today!