Tire rotation is one of the most important and quickest auto maintenance tasks to have performed on your vehicle. It can dramatically improve the lifespan of your tires, increase gas-mileage and also help to ensure that your car reacts in a steady and predictable manner when you make sudden stops and turns. For tire services in Mission Viejo, contact Norm Reeves Acura today. 
When we mention tire rotation, we are referring to the fitting and refitting of the tires so that they are positioned in different places from year to year. The front tires are usually moved to the back.
If your tires are left in the same corner of your car, some tires will wear out faster than others. The tires' tread may wear unevenly, with the inside or outside of the tire wearing out first.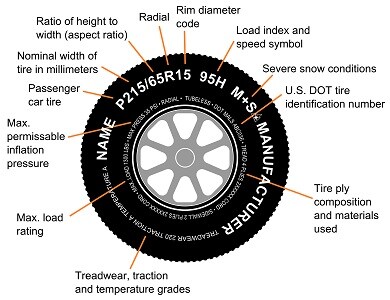 Uneven tread-wear can be avoided if weight is distributed evenly on all four corners of the car, but this is rarely the case. Cars are built so that weight is never evenly distributed. The engine is the heaviest single object of a car, and this, of course, is usually situated in the front. 
The result is that the front tires usually end up carrying much more weight. Front tires also take the wear and tear caused by steering duties. Add to this the fact that when the brakes are applied, the weight of the car is shifted forward by the inertia. 
We also brake more often than we realize while turning corners, but when you take this into account, it's easy to realize why front tires wear out much faster than rear ones.  Suspension components which are worn out can also effect weight distribution, especially during corners.
The best way to avoid uneven tire-wear is to regularly move each tire to a different quarter of the car. In this way, each tire experiences the full variety of wear patterns over an extended time period, and each tire wears out at the same rate as the others. 
The precise rotation pattern depends entirely on your vehicle and the tires you're using.  Usually, the front tires are moved straight to the rear, and the rear tires are moved to the front. Schedule a tire service conveniently online now.