A lot of drivers throughout the Mission Viejo, Lake Forest, and Aliso Viejo areas have taken their vehicle in for maintenance because they heard their engine making a ticking noise. This is a common experience for drivers because their engine is capable of making a variety of noises, like clunking, screeching, and humming. But, what does it mean when your engine is ticking?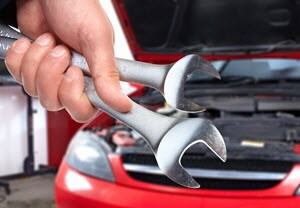 To help drivers like you learn more about your engine and why it ticks, we'll go over some of the reasons as to why your engine is making this noise. You'll learn the possible causes, as well as the solutions. By reading this article, you could successfully identify the reason that your engine is ticking.
Engine Ticking: Best-Case Scenario
When you hear your engine ticking, you may think the worst, like it's a bomb. Depending on your vehicle's fuel delivery system, you may not have to worry at all and continue driving confidently. If your vehicle features a fuel injection system, like direct-injection, then you don't have to worry about the ticking sound. The ticking sound is simply your injectors firing. They open and close at a rhythmic rate, so if you hear ticking while you're idling, you may not have to worry.
Possible Causes of a Ticking Engine
One of the possible causes behind your engine ticking is an exhaust gas leak. There are a few signs to look out for if a leaky exhaust is the case. You'll also notice a vibrating gas pedal, especially during acceleration. Over time, if left unchecked, not only will this decrease your fuel mileage, but it could also result in excessive heat, which could burn an exhaust valve. If you notice any of these symptoms, schedule a service appointment immediately because an exhaust valve replacement has a hefty price tag attached to it.
The most common culprit behind your ticking engine is your valve train. In most engines, the camshaft depresses the valve, which in turn pushes the rods that open the valves. This action is repeated often while you're in motion. Most likely, if the ticking is frequent, your valve train will need more lubrication.
In this event, an oil change is one of your best bets. Most likely, the oil in your engine is dirty and it's not lubricating your engine components effectively. Changing your oil is a relatively simple process, and having fresh oil in your vehicle is one of the best ways to avoid unusual engine noises like ticking. The price of an oil change is far less than the price of extensive maintenance and repairs.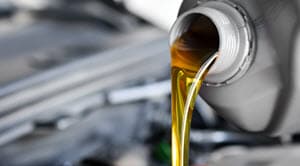 Getting Your Engine Serviced
No matter what noise your engine is making, whether ticking, whirring, or squealing, it's always a good idea to have your vehicle inspected by a certified technician. Drivers in the Mission Viejo, Lake Forest, and Aliso Viejo areas who experience engine ticking can always schedule an appointment with us at Norm Reeves Acura of Mission Viejo. We'll happily look under the hood and identify the problem so you can continue to enjoy driving your vehicle without the noise of the engine ticking interfering with your ride.
Schedule your service today at Norm Reeves Acura of Mission Viejo.