Drivers across the Mission Viejo, Lake Forest, and Aliso Viejo area know how important oil is to their vehicles. They also know it's important to be aware of their oil level at all times for the best results from their vehicle. However, there are several signs that indicate that your vehicle is low on oil.
In this article, we're going to discuss the importance of engine oil and some of the symptoms of low engine oil. By keeping an eye out for these signs, you'll know when it's time to top off your oil so your vehicle can perform at its best.
Importance of Engine Oil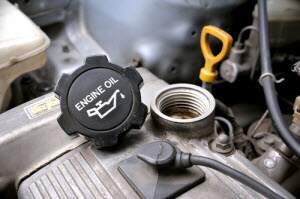 Engine oil lubricates the moving metal parts that rub against each other while your vehicle is in motion. These parts cause friction, which in turn creates heat. Oil helps to keep these components lubricated so they can continue to work efficiently without creating too much friction. Oil also helps to disperse the heat so these parts can remain cool while working.
Because oil works hard, it requires a change occasionally. After continuously lubricating your engine components, it becomes gritty and less effective. Oil can also run low, which could lead to detrimental effects to your engine over time. It's always important to make sure that your vehicle has enough oil to work efficiently.
Low Engine Oil Symptoms
Knocking
One of the major signs that your engine is low on oil is knocking. You'll hear this sound while you're on the road.
When your engine is low on oil, the rods in your engine will become loose and start to wear down. Rods are an important engine component because they hold the pistons in place. When they're loose, due to the low friction, you'll hear a knocking or banging noise from underneath the hood. If you hear this, you should pull over and contact your authorized dealer because your engine could seize up if you continue to drive.
Flashing Oil Light
What might be the most obvious sign of low engine oil is your oil light. When this dashboard light flashes, it's letting you know that your oil level is low. This light is attached to a sensor in your oil reservoir. When oil circulates below a certain point, it will cause the light to come on so you can take to add oil back to your engine.
Schedule Oil Change Service
If you notice these symptoms of low oil while you're driving around the Mission Viejo, Lake Forest, and Aliso Viejo area, it's important to take care of the issue before it becomes worse. If this should happen, you can always contact us at Norm Reeves Acura. We're always happy to help drivers with their automotive needs.