Laguna Niguel, CA, is home to beautiful hills, perfect weather, and a variety of fun activities that are perfect for the whole family. Whether you want to visit the many parks, the natural history museum, or one of the many spas, you're sure to have a great time. Getting around the picturesque streets of Laguna Niguel can be troublesome if you don't have a reliable vehicle. You could always buy a brand-new car, but there's no shame in buying a high-quality used car like an Acura. You don't even have to travel far to find used Acuras for sale near Laguna Niguel because Norm Reeves Acura of Mission Viejo is here for you. 
Reliable Pre-Owned Acuras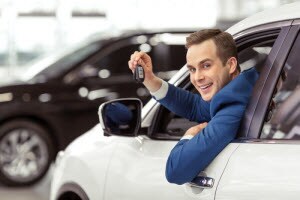 Even though we're less than five miles away, you can start finding used Acuras near Laguna Niguel on our website. From the comfort of your home, or even a coffee shop, you can easily browse our used Acura inventory on your computer. On our website, you can see our entire stock of used Acura models.
You can utilize our search filters to help you find your favorite used Acura quickly. You can browse by model, year, price, and mileage. All the components most important to you will be neatly organized so you can have a cohesive list of the Acura models that meet your requirements. From there, all you need to do is start crossing vehicles off your list.
Certified Pre-Owned Acuras
If you're looking for the highest quality pre-owned Acuras, we recommend you browse our Certified Pre-Owned Acura inventory. These Acura models go through a rigorous multi-point inspection. In order to qualify as a Certified Pre-Owned vehicle on our lot, they have to pass all our inspections and meet our requirements. These vehicles also come with a CARFAX® Vehicle History Report, which details the previous ownership, maintenance, and accident history.
Reliable Automotive Experts
When you're looking for used Acuras near Laguna Niguel, you're probably dreading the experience of dealing with a used car lot. At Norm Reeves Acura of Mission Viejo, we know all the clichés and we try to separate ourselves from the typical used car lot by providing our visitors will helpful information and assistance. Not only will we give our honest opinion, but we'll also put you right in the driver's seat. The test drive will help solidify your decision; you'll know if you've found the one. 
Expert Service and Maintenance
One of the best ways to ensure that your used Acura lasts and performs at its best is with regularly scheduled maintenance. You don't have to stray too far from Laguna Niguel because our service center is here to help you. Our certified technicians, using the latest automotive tools and technology, can make sure your vehicle receives the necessary care and attention so that it performs perfectly when out on the open road. 
At Norm Reeves Acura of Mission Viejo, we're happy to be your source for used Acuras near Laguna Niguel. Contact us today to schedule a test drive. We look forward to seeing you!