Buying a pre-owned Acura is a smart decision, seeing that you can get a great deal on a car that's built to last. Financially speaking, buying a pre-owned Acura also can be a cost-efficient option. So if you're a resident of Mission Viejo, Lake Forest, or Aliso Viejo and in the market for a used car, you can find one of the largest inventories of certified pre-owned Acuras at Norm Reeves Acura.
And to help you make the right choice as far as your next pre-owned vehicle, including after you schedule a test drive, read on to find Norm Reeves Acura's checklist for buying a certified pre-owned Acura.


Do Your Research

Before you head to the dealership, do some online research to find out what dealer'sinventories look like. Learn everything you can through a dealership's site about a specific model that you're interested in so you can get a good feel about whether the vehicle is right for you. This will help you save some time and prevent you from settling on a certified pre-owned vehicle that isn't right for you.


Check the Exterior



When you do get to the dealership to take a look at a certified pre-owned vehicle that you're interested in, be sure to thoroughly inspect the exterior to make sure it's everything that you're looking for. Check for any wear or tear on the vehicle's exterior, including the body and tires. Open the hood and check for any loose hoses or damaged belts. After doing this, if it doesn't look up to your standards, it's okay-you'll be glad you checked.


Interior Inspection

Take a seat in the certified pre-owned vehicle you're interested in. See how it feels in the cabin and test out all of the accessories to make sure they're working correctly. Pay attention to how the car starts to listen for any strange noises or if it's slow to turn over. When you're taking a test drive, see how well the brakes work  and how quick the acceleration is.



Check the Paperwork
Don't slack when it comes to the paperwork. Inspect the title and make sure the vehicle has all of the proper paperwork when it comes to previous accidents, inspections, and tune-ups. If something seems to be missing or is out of line, take note of it.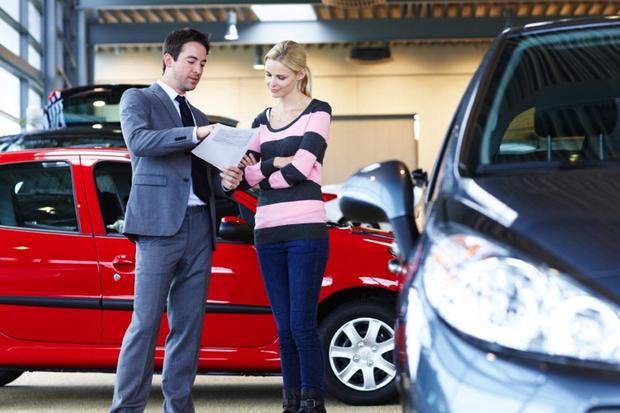 When it comes to certified pre-owned vehicles, it's imperative that you do your research, inspect your prospective car, and make sure all of the paperwork makes sense. In doing so, you'll be more likely to drive off the dealership lot in a car you love and will be happy with for awhile.


Residents of Mission Viejo, Lake Forest, and Aliso Viejo can find a large selection of certified pre-owned Acuras in Mission Viejo at Norm Reeves Acura. We'll work with you to schedule a test drive in a vehicle that's in high-quality condition and matches all of your desired preferences.