When you want to perform maintenance and repairs on your Acura, you need the 
necessary parts for the job
. Whether you fancy yourself a grease monkey or you're just doing some minor repairs, you need high-quality parts specifically made for your Acura model.
That's why Norm Reeves Acura of Mission Viejo is here to help. You can order the exact parts you need without the fuss of endlessly searching for them.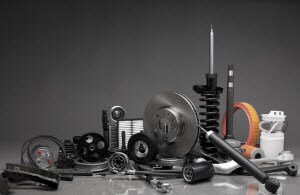 High-Quality Acura Parts
Norm Reeves Acura of Mission Viejo is a full-service Acura dealer, so we're here to help you every step of the way when it comes to keeping your car happy and healthy.
Over time, your vehicle will experience some wear and tear. That's why it's good to have somewhere to go for parts and repairs. With our parts department, you can get the quality parts you need to get the job done right.
Helpful Staff and Expert Service
There's a common misconception about high prices when it comes to ordering parts from dealerships. At Norm Reeves Acura of Mission Viejo, that couldn't be further from the truth. When you order parts from our store, you'll see that our listed prices are affordable. Combined with our great customer service, you'll get a great deal.
We want to be your destination for Acura parts when you need them. We don't haggle or hustle; we simply supply you with the parts you need at prices you can afford.
We respect and admire that you want to do the job yourself, but there's no shame in seeking assistance. Our certified automotive technicians are here to help you by answering any questions you may have about your maintenance and part installation. If you don't think that you can do the job yourself, you can count on our team to help you.
To find the parts and service you need, you can always count on us at Norm Reeves Acura of Mission Viejo. We're always here for drivers like you in the Mission Viejo, Lake Forest, and Aliso Viejo area.
Find the right parts for your Acura today!