Drivers across the Mission Viejo, Lake Forest, and Aliso Viejo areas know that an oil change is one of the most common forms of automotive maintenance. However, did you know that it's actually one of the most important to have performed on your car? Oil is crucial to your vehicle for a multitude of reasons. It helps keep the moving components of your engine lubricated while keeping them cool and working efficiently.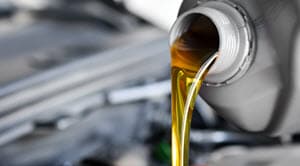 At Norm Reeves Acura of Mission Viejo, we're always trying to keep our drivers well informed about different automotive services that can help their vehicle perform smoothly and efficiently. On this page, you'll notice a number of different clickable pages. Simply click to learn all the reasons why oil is necessary for your vehicle.
Oil Change Resources
Our oil change resource articles cover a variety of topics, all related to how important oil and oil changes are to your vehicle. Our goal is to educate our drivers about how crucial oil changes are. Oil helps lubricate the moving parts in your vehicle, allowing the parts to function properly while remaining cool. However, when oil gets dirty, its function becomes less effective and starts to have an effect on your vehicle's performance.
For more information, view these pages:
What Type of Oil Is Best for Your Acura?
If you're a do-it-yourself type of person when it comes to routine maintenance, it's important to know that your Acura needs a specific type of oil for optimal performance. It's always recommended that you use oil with the Starburst Symbol, which means that it's been certified by the American Petroleum Institute (API). The API has strict guidelines that engine oil must meet. Of course, for the best results, Acura Genuine Oil is not only Starburst Certified, but it's specifically designed for Acura vehicles to improve performance.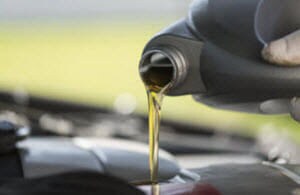 Getting an Oil Change near Me
When it's time for an oil change in your Acura, it's always a good idea to have the service performed by ASE-certified technicians like the ones at Norm Reeves Acura of Mission Viejo. Our team of technicians are specially trained to understand and handle Acura maintenance. You can rest assured knowing that your Acura is in great hands in our service department.
Are you in need of an oil change? Schedule one with us today. At Norm Reeves Acura of Mission Viejo, we're always happy to help drivers in the Mission Viejo, Lake Forest, and Aliso Viejo areas.