From the moment we received the keys to our first car, we were reminded to get an oil change every 3,000 miles. This has been the message passed down from generation to generation. We've all heard the stories of those on the open road, enjoying the weekend scenery and all of the sudden, the car stops dead in its tracks due to old, cruddy oil. It's the story told to us by our parents to put the fear of breaking down in us.


We've all heard the saying "an ounce of prevention is worth a pound of cure." Oil changes are one of the most affordable preventative measures you can take to extend the life of your vehicle. It makes sense that people would want to protect their investment and avoid paying more down the road in unnecessary engine repairs by scheduling regular oil changes.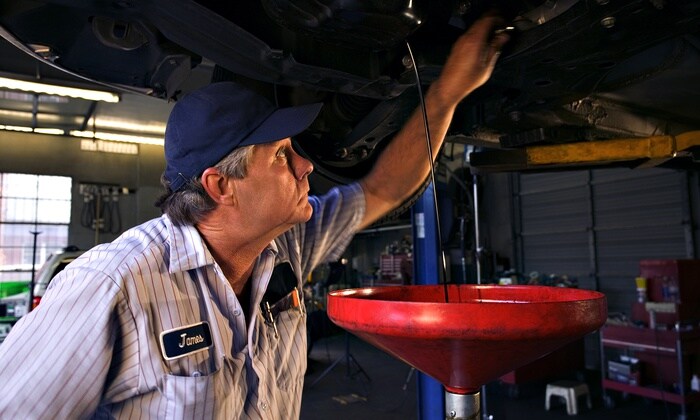 If you're not keeping up with frequent oil maintenance, you can expect to see a decrease in gas mileage, and even worse, damages could occur, amounting in the thousands to repair. To keep your engine running safely, it's important to follow the owner's manual recommendations for oil changes and to consult a mechanic that specializes in the make and model of your vehicle.
Oil Change by Mileage
It's a misconception that oil changes should take place when a certain mileage or time limit is reached. Your car's engine doesn't live by a calendar. Meaning, if your car is sitting, there is less need to replace the engine oil. If you're driving regularly, however, you should consider in other factors besides mileage. For example, where and how you drive your vehicle will influence your need for an oil change. Weather can also impact your vehicle, including extreme heat or cold temperatures. Driving through areas with lots of dust, sand, and other debris can pollute your oil and affect your engine.
Putting off an Oil Change
Probably the worst thing you could do is put off changing your oil. By not acting, your vehicle's oil will begin to gunk up and attach itself to cooler parts of the engine, causing damage to vital parts like the crankcase, camshafts, and valves. Continuous driving will create carbon deposits, or sludge, coming out of the old oil and contaminating your engine.


This would lead to expensive engine cleaning or force you to replace vital parts. In the end, having to pay for a few high-quality oil changes versus paying for multiple engine repairs is preferable. You should seriously consider regular oil changes, if not for anything else, as insurance for the longevity of your vehicle's engine.
 
Each manufacturer manual lists two suggested mileage intervals to get an oil change. One is for regular driving conditions and the other is for severe driving conditions. When taking into consideration of what 'severe driving conditions' entails, 80% of Americans drive in these conditions.

Check the Manual

Characteristics of driving in severe conditions include:

Frequent stop and go traffic
Excessive idling
Excessive driving in hot temperatures (over 90 degrees)
Excessive driving in very cold temperatures (under 10 degrees)
Excessive towing
Regular trips of under ten miles
Frequent driving in dirt and dusty areas
'Regular driving conditions' are said of drivers that get in their vehicle, drive 300 to 400 miles without stopping, on a major highway. As you can tell from this description, not many drivers fall into the regular driving conditions category.


Every Vehicle is Different
Of course each vehicle is going to run under a different set of rules. Vehicles that drive in more extreme conditions, such as stop and go traffic, frequent short trips or driving in extreme heat or cold, will want to keep a more frequent oil maintenance plan. Trips under ten miles do not allow the engine to get to running temperatures, which prevents the oil from doing the same, resulting in the inability to cycle smoothly and correctly. This will cause for quicker buildup of dirt and sludge.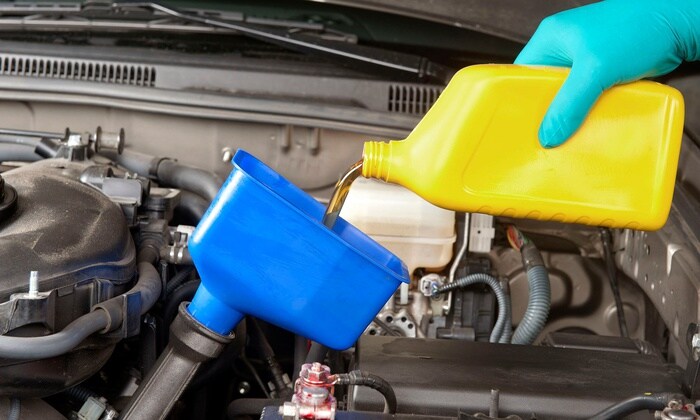 After consulting your owner's manual for suggested oil change mileage intervals, find yourself a mechanic you can trust. Your best bet will be to contact your local manufacturer dealership. The mechanics there specialize in the make and model of your vehicle and will be able to give you trustworthy feedback as to the current condition of your vehicle and recommend a plan that will keep your engine running longer and in peak condition.
By keeping up with correct maintenance of oil changes, your engine will continue to perform the way it's supposed to, with power and longevity. You will also dodge those large repair bills that will come about.


For further questions on when your car needs an oil change please contact Norm Reeves Acura's service department at (888) 556-2654. If you or someone you know is interested in purchasing an Acura please stop by Norm Reeves Acura located in Mission Viejo California at 28802 Marguerite Parkway