Drivers across the Mission Viejo, Lake Forest, and Aliso Viejo areas know that checking their tread is a good way to determine the remaining miles left on their tires. There are many factors that could result in your tires wearing away quicker than usual. Knowing how to prevent your tires from prematurely wearing will save you a lot of stress and money.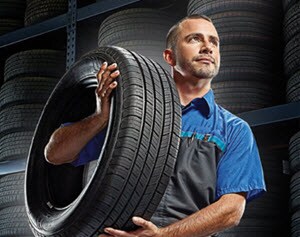 In this article, we're going to explore the various reasons why your tires could be wearing away. We'll discuss actions that you can take to ensure that your tires last. We'll even tell you how to check your tire tread, so you can be the judge in determining how much time is left on your tires.
Top Reasons Your Tires Are Wearing Away
It's important to be mindful of tread wear and how it can occur. When it comes time to inflate your tires, it's very important that you fill them up to the factory-recommended PSI. Underinflating or overinflating the tires is never a good idea because it could cause the tires to wear unevenly, resulting in rocky driving and your tires needing to be replaced sooner than expected. You should also check your alignment, because if your wheels aren't properly aligned, it could contribute to shortening the lifespan of your tires.
Important Actions to Take to Avoid Wearing Your Tires
While it's important to always be aware of your tire pressure, there are ways that you can actually avoid your tires wearing, or even blowing out. Pot holes are a scourge to every driver. These unsightly spots in the road aggravate all levels of drivers, but avoiding them is crucial if you want to keep your tires lasting.
Your tire pressure monitoring system notifies you when your tire pressure is low. This convenient feature shouldn't be ignored, and you shouldn't put off inflating your tires to the proper level. Driving around with underinflated tires is a great way to have your tires burst or wear away sooner. Always keep an eye on your tire pressure to ensure that it's at the proper level.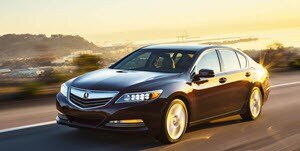 How to Check Your Tire Tread
The tread on your tires is what helps your wheels grip the road and provide you with traction. Over time, your tread starts to wear down, or becomes bald. Driving on bald tires is never recommended, because the lack of tread will make it hard for the tires to grip the road.
Luckily, there's a simple test that you can perform to make sure that your tires have enough tread left. The penny test has been valuable to drivers all across the Mission Viejo, Lake Forest, and Aliso Viejo areas. You simply take a penny and stick it in your tire tread with Lincoln's head pointing down. If his head is covered, your tires are fine. However, if you can see the top of Lincoln's head, it's time to replace your tires.
How are your tires holding up? Contact us at Norm Reeves Acura of Mission Viejo for more information or to schedule a tire service appointment with one of our automotive service experts today!