Drivers across the Mission Viejo, Lake Forest, and Aliso Viejo areas know that getting their oil changed is one of the most common, but most important, forms of automotive maintenance. Keeping up with your oil change will help increase your vehicle's performance and fuel efficiency. But do you know how to check your oil?
In this article, we'll go over how to check your engine oil, the importance of motor oil, and why you need to have it changed. By reading this guide, you'll learn a great deal about what oil does for your vehicle. You'll even know how to check you oil, which will give you an advantage when it comes to knowing when you need an oil change. 
The Importance of Checking Your Engine Oil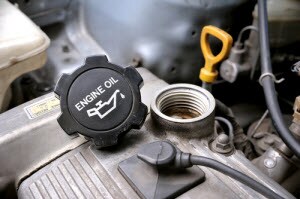 Oil is the life blood of your vehicle. Your engine is made up of numerous moving metal parts that are constantly in motion and grinding against each other when the vehicle is moving. These moving parts also generate heat and friction. With enough friction, your engine could overheat.
Oil helps in numerous ways. It keeps those moving metal parts lubricated so they can continue to work in motion without causing too much friction. Your oil also helps disperse heat, letting those parts remain cool while moving. But oil is only effective for so long before it requires a change. 
How to Check When Your Oil Needs to Be Changed
When oil is first put into your engine, it has a golden and honey-like color. After a while when it's nearing its end, it'' be black and sludgy. Oil not only helps keep your parts cool and lubricated, but it also helps keep the parts clean. The crud you see in your old oil is leftover debris it picked up while cleaning your engine components. Most of these pieces of debris are collected in the oil filter, but some can slip through and result in a poor performance from your oil.
If you neglect changing your oil, you'll notice a variety of issues with your vehicle. The most obvious one is your engine overheating. When your engine overheats, it won't function properly, and continuing to drive it could result in severe damage to your vehicle. Your engine could also seize up and stop working because it's not getting the proper lubrication. 
How to Check Your Engine Oil
By now, you know how important oil is. You also know how important it is to stay on top of your oil's condition. Checking your oil is one of the best ways to notice the quality and level. To check the oil, be sure your vehicle has been off for at least 10 minutes, pull out the dipstick, and give it a good wipe with a rag. Put the dipstick back into the pipe and remove it to see the oil level. If it's below the recommended level, you may want to top it off. If the oil looks dirty, you may want to schedule an oil change soon. 
If you'd like more information on how to check your engine oil, please contact us at Norm Reeves Acura of Mission Viejo. We're always happy to help drivers in the Mission Viejo, Lake Forest, and Aliso Viejo areas learn more about their vehicles.
Get more information: Oil changes in newer cars vs. oil changes in older cars.