Acura publicly declares their solid commitment to the efficient use of energy, resources, and materials to help protect the environment.  Acura vehicles have sleek aerodynamic design, higher fuel efficiency, and lower emissions created to have minimal environmental impact.  Their factory in Lincoln, AL, was built using extensive pollution regulators based on Acura's landmark green initiatives and continuing efforts to remain the leader in environmentally positive automobile manufacturing.  Acura's determined research and development continue to result in better automobiles and a healthier environment.  The evolution of the green Acura engine is as follows.
2009
In June of 2009, President Obama signed the Consumer Assistance to Recycle and Save (CARS) program and under this stimulus program, drivers were able to trade in older vehicles for cash incentives allowing them to buy newer, fuel-efficient vehicles.  Acura had two "green" luxury vehicles that were able to qualify for the government credit vouchers including the 2009-2010 four-cylinder TSX sports sedan and the turbocharged RDX- Acura's crossover SUV. 
Other technologies used by Acura include the Drive-by-Wire? throttle system and VTEC® (Variable Valve Timing and Lift Electronic Control) valve train timing that is in every Acura engine generating tremendous power and fuel efficiency.  All Acura engines fulfill the latest emissions standards determined by the US Environmental Protection Agency.   
2010
In November, 2010, a public briefing described major updates to the performance, style and energy efficiency of the popular Acura TSX sedan.  Already a top choice for its class,  the 2011 TSX sedan model was upgraded with a modernized exterior look, new features and technology, as well as substantial improvements to both the 2.4L I-4 and 3.5L V-6 engines that produced greater fuel efficiency, reduced emissions, and extended engine life.  As the leader of its class in fuel economy, the TSX enjoyed the highest percentage of buyers, under the age of 30, among all luxury sedans.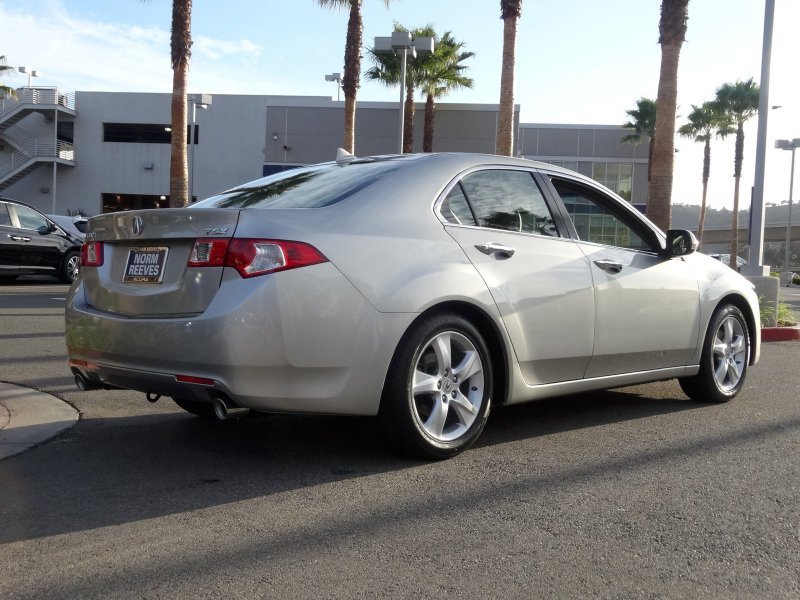 2011
In December of 2011, Honda announced the exclusive manufacturing of the at their Indiana plant.  The all-new luxury sedan was being built with both gas-electric hybrid powertrain and gasoline options.  For Honda, this was the first Acura to be built at their manufacturing plant in Indiana; a zero-waste-to-landfill factory that continues to leave one of the lowest environmental footprints in Honda's global automobile production network. 
2012
In May, 2012, Honda started manufacturing hybrid models outside of Japan.  The first was the Acura ILX Hybrid2 produced in the United States which delivered affordability, speed, and reduced CO2 emissions.  New two-motor hybrid systems were also being introduced for mid-sized Acura models.  A high-output, three-motor, extremely efficient hybrid system and a Super Handling All Wheel Drive (SH-AWD) were applied to the Acura NSX and the Acura RLX Sport Hybrid model to deliver superior handling and advanced fuel efficiency.  Acura, as part of Honda's "Blue Skies for Our Children" campaign, continued its efforts to increase market perception of hybrid vehicles and their lower carbon significance to the environment.



2013
In June 2013, Acura announced the 2014 MDX campaign as "The Extremely New MDX - Made for Mankind."  The campaign centered around the original engineering and design ideas of all Acura vehicles focusing on the interaction between man and machine.  Acura's campaign stressed how the new technology of the luxury SUV links the driver to the car, the road, and the world.  In a prolific advertising campaign, beautiful videos displayed the 2014 MDX as the standard of luxury SUVs with dynamic performance, sumptuous comfort, luxury styling, and improved fuel efficiency.  The 2014 MDX went on sale in June of 2013 and, in addition, a more affordable two-wheel drive option was offered that was even more fuel efficient.