The Top Golf Courses in Mission Viejo CA to Check Out for Father's Day
Whether you're looking to spend the day outdoors with your father, or your kids want to do something special for you for Father's Day, there's nothing quite like hitting the links in the Orange County area. However, there's plenty of golf courses all throughout the area, so today we're here to go over the best of the bunch.
Here's our picks for the top golf courses in Mission Viejo to check out for Father's Day!
Arroyo Trabuco
26772 Avery Parkway, Mission Viejo, CA Facebook Twitter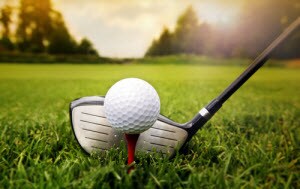 If you like some breathtaking views to complement your short game, then Arroyo Trabuco may be the right venue for your Father's Day golf outing. This club offers some impressive greens, with several tree banks and sand traps along the way to add some pretty significant challenges to your day. There's about 240 acres of expertly designed golf course for you to enjoy before you grab a bite and a brew at O'Neill's Bar & Grill to relax and reflect on your game.
Mission Viejo Country Club
26200 Country Club Drive, Mission Viejo, CA Facebook Instagram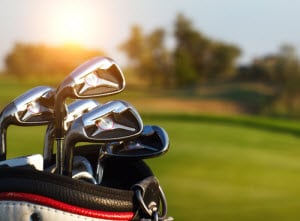 When it's time to go golfing in Mission Viejo, there's no better spot than the Mission Viejo Country Club. They've got plenty of challenges in their beautifully laid out course, with plenty of waterways, Pepper and Sycamore trees, and of course, a view of the Saddleback Mountain in the distance. This course offers 18 challenging holes. They've even got a fully stocked Pro Shop where you can load up on new clubs, apparel, or even some helpful accessories. When you're all finished with your game, don't forget to drop by the clubhouse for some refreshing cocktails and tasty dishes.
Tijeras Creek Golf Club
29082 Tijeras Creek, Rancho Santa Margarita, CA Facebook Twitter
Even though it's not directly in Mission Viejo, Tijeras Creek Golf Club is worth the short trip. The front nine offer some pretty significant challenges with some strategically placed traps and waterways, while the back nine offer the more scenic views of the course. This course was considered Orange County's Best 18 Holes by several members of the Southern California PGA. After your outing, enjoy some tacos and margaritas at TJ's Cantina.
If you're seeking out the right golf courses to tackle on Father's Day, these are some of the best that the Mission Viejo has to offer. Good luck and happy Father's Day!