A fine dining experience can consist of many things from white tablecloths to soft music in the background. Although, it all comes down to two things: great food and a great atmosphere.
If you need somewhere to go for a special occasion, we'll help you out. All you need to do is read through our guide to excellent fine dining in Mission Viejo, CA.
Farm-to-Table with a Modern Twist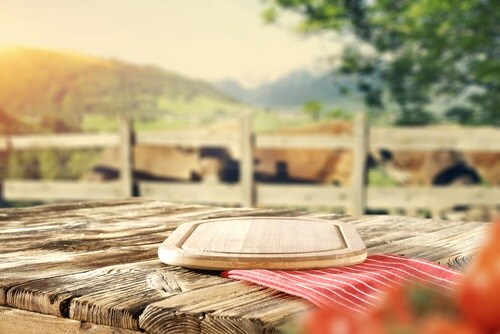 If you're looking for a memorable drinking and dining experience, then check out Dublin 4 Gastropub. Opened on St. Patrick's Day in 2012, this restaurant emphasizes the importance of eating well using fresh ingredients. Along with tasty food, they have a rotation of local draught beers, bottles of craft beers, and a wide selection of fine cocktails, whiskeys, and spirits.
For a classic Irish meal, you can't go wrong with the Dublin 4 Signature Irish Bangers. They're served with potato puree, caramelized onions, and whole-grain mustard Jameson cream sauce. There's also the Dublin Lawyer Lobster Pie, consisting of Maine lobster, cognac cream sauce, and fresh shucked peas.
Check out more food and drink offerings on the Dublin 4 Gastropub Facebook page.
Exquisite Californian Ranch Cuisine
O'Neill's Bar & Grill is part of the Arroyo Trabuco Golf Club. This restaurant is unique in that it expertly blends the leisure of a golf course with the refinement of a fine dining establishment. They serve breakfast, lunch, and dinner, and you can enjoy your meal in the dining room, bar area, or outside on the patio.
For dinner, try the Smoked Tri Tip, which is smoked in-house. This dish is served with horseradish crushed red potatoes, green beans, crispy onions, and barbeque sauce. You can't forget about dessert. We recommend the Buttermilk Panna Cotta, which is topped with a hazelnut chocolate ganache, raspberry, and a Grand Marnier biscotti crumble.
For more information, visit Arroyo Trabuco Golf Club on Facebook.
Sushi with a View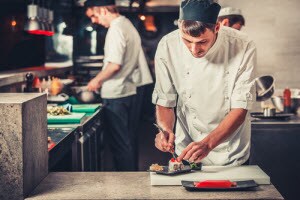 When you come to Yama Sushi & Grill, you'll not only get a delicious meal, but you'll also get to enjoy the stunning views of Lake Mission Viejo. In fact, the views make it the perfect setting for your special event, whether it'd be a business luncheon, a birthday party, or even a wedding.
You can't come here without trying one of their signature sushi rolls. There's the YAMA Hand Roll, which consists of spicy tuna, crabmeat, avocado, and lettuce in soy paper. They also offer a Shrimp Crunch Roll. This sushi dish is made with shrimp tempura, crabmeat, and cucumber and topped with crunch batter and eel sauce.
See photos of the delicious-looking sushi on the Yama Sushi & Grill Facebook page.
Have a Classy Dinner in Mission Viejo
If you're seeking a sophisticated restaurant with quality food then book a reservation at any of the above-mentioned fine dining restaurants today!