What are you doing this 4th of July? Do you have a backyard BBQ you're not looking forward to attending? Maybe you'll head to a crowded beach or go to an amusement park, but instead, why not craft a memorable and fun holiday for yourself? There's plenty of fun places and events happening all around Orange County, and we have a few picks that you may be interested in.
Here's your guide to the perfect 4th of July celebration!
Grab a Burger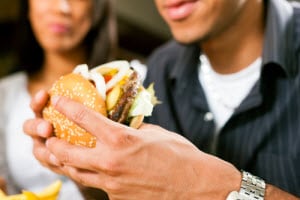 When it's time to celebrate America, there's nothing more American than a good 'ole fashioned hamburger. While there are plenty of spots around the area to munch down, don't head to a drive-thru this holiday! Instead, head to somewhere like Rockfire Grill, where they put great care and effort into their burgers. Their artisan burgers are tasty and unique, with options like the Spicy Buffalo & Blue Cheeseburger, the Wild Alaskan Salmon burger, or the OMG (onion, mushroom, and roasted garlic) burger to really set your 4th of July Burger apart from the rest. Follow them on Facebook to learn of any holiday specials you'll want to try!
Head to the July 4th Street Faire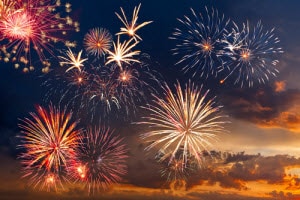 There's nothing quite as fun as a festival on the 4th of July. The July 4th Street Faire in Mission Viejo is your chance to enjoy some delicious food from local vendors, live entertainment from local bands, and even rides and games for the little ones. The event kicks off at noon and lasts all the way up until the fireworks show at 9 PM, so you'll want to stop by day or night during the 4th of July to really celebrate the holiday in the best way possible.
Enjoy a Cold Beer
With all the running around during the holiday, it's important to take the time to relax and enjoy yourself. That's why it's important to indulge in a crisp and refreshing beer to make the heat of the holiday tolerable. High Park Tap House is the place to go, because they've got plenty of choices including 32 taps and more than 70 craft beers. You can sip on a crisp IPA, savor the flavor of a bubbly blond ale, or enjoy the soothing taste of a bright pilsner. They even have an extensive menu, with options like pizza, calzones, sandwiches, salads, and even fun appetizers to complement your ale. See what's on tap by following them on Facebook!
Plan the perfect 4th of July and create a new tradition to celebrate the anniversary of our Independence Day!