A good education is invaluable. And while there are many places to earn the skills needed for a post-school career, the following are some of the best colleges in Orange County. Read all about them below, and then contact the one that you want to learn even more about.
Orange Coast College: We'll Help You Get There

Orange Coast College was founded in 1947 and has since grown into one of the country's largest community colleges, with over 25,000 students enrolled each semester. The campus itself is really big, as well, with 164 acres and a location just minutes from Southern California's beaches.
The school offers more than 135 academic and career programs to cater to all types of interests. Some of their more unique programs are in Welding Technology, Kinesiology, Speech-Language Pathology Assistant, and Polysomnographic Technology. They also have lots of unique clubs to join, including Architecture Club, Surf Club, and Fashion Club.
For more information, visit Orange Coast College on Facebook.
Pacific College: Changing Your Life by Degrees
Pacific College has been committed to providing an education in nursing since 1993. Careers in healthcare are in high demand, and this school will give you the tools and education you need to succeed long after earning your degree.
There are many fields to get into, as well, whether that's Nursing, Health Care Administration, or Family Nurse Practitioner. Plus, they offer an extensive career services center, where you'll learn job-seeking skills like resume writing, interview techniques, etc. In the end, you'll gain marketable training for high-demand allied healthcare and business professions.
To learn more, check out Pacific College on Facebook.
Saddleback College: Where Success Begins
Saddleback College has been around since 1968, and has over 500,000 alumni. They're fully accredited, and offer 300 degrees and certifications in about 190 programs like Accounting, Journalism, Cosmetology, and Culinary Arts.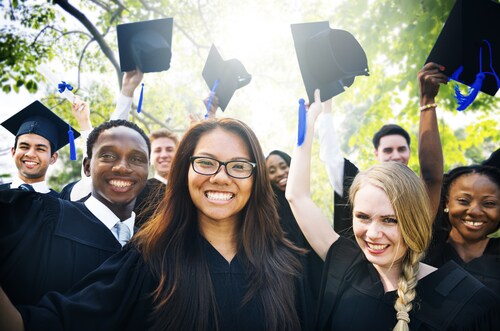 They also have a big sports program, offering men's and women's basketball, cross country, and tennis teams. Plus, they're big into the arts, with many dance and music performances on campus throughout the year.
Check out campus life on the Saddleback College Facebook page.
Stanbridge University: Hello, Future
Stanbridge University is a private college that has both campus-based and online degrees in Nursing and Allied Heath. This school takes a holistic, hands-on approach to training its students. This is so each person can build confidence in their skills and be better prepared for their chosen career.
They offer degrees in Nursing, Veterinary Technology, and Occupational Therapy. Plus, this school is really big into community engagement. Students here give back through REACH – Beyond the Classroom™. Through this program, they volunteer their time, raise funds, promote awareness, and work to meet the needs of people in the community and beyond.
Visit Stanbridge University on Facebook to learn more about their community involvement.
Where Will You Earn Your Degree?
If you're looking to further your education, then check out any of the above-mentioned colleges in the Orange County area. Get started today, and see how far a great education will take you.