Getting an escape can be a great way to relieve some stress of your workday. However, you don't have to pack the car or book a flight because diving into a great book can transport you to places you've never visited, or even far-off lands that are only available in the imagination. National Book Lovers Day is on August 9th and there's no better way than relaxing with a book in your hand and diving into a compelling story.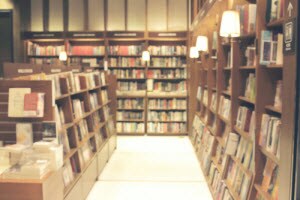 Find the perfect story for National Book Lovers Day on August 9th near Mission Viejo, CA by checking out these local book stores!
Comic Quest
23811 Bridger Road, Suite 100, Lake Forest, CA Facebook Instagram Twitter
Comics can be compelling because it includes detailed art that shows you the struggles and actions of the protagonist. When you're seeking out the right issue from Marvel, DC, Vertigo, or Image, you may want to check out Comic Quest in Lake Forest. This shop has been a go-to for comic fans since 1981, and it's the perfect location to stock up on some of the most acclaimed graphic novels, collections, and even short-run issues. There's also plenty of fun board games and collectibles that you can take home.
Dollar Bookfair
24155 Laguna Hills Mall, Laguna Hills, CA Facebook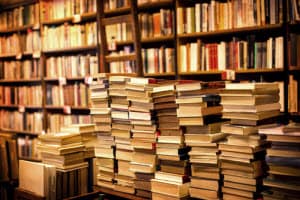 When you find low-cost books, it's your chance to stock up on all the ones that you promised yourself you'd read. Dollar Bookfair in Laguna Hills is your chance to find your favorite books marked down, as well as some interesting ones that have been recommended to you. If you have old books, you can trade them in for store credit, or even cash. They've got a fairly extensive collection spanning from genres, age ranges, and even informational books. Get started on building your library at Dollar Bookfair!
Nuclear Comics & Skate Shop
24741 Alicia Parkway, Suite J, Laguna Hills, CA Facebook Instagram Twitter
If you're looking for a comic book shop with more than just comics and graphic novels, Nuclear Comics & Skate Shop in Laguna Hills may be what you're looking for. Not only does this shop carry some of the biggest names in comics, but they've also got a collection of skate decks, trucks, wheels, and bearings, making it a haven for skaters who love comics. Drop by and load up on some Avengers, Justice League, or Saga, or load up on some stickers to put on your board!
Since August 9th is National Book Lovers Day, you may want to check out some of these shops near Mission Viejo to find the perfect story to get sucked into!