Are you a craft beer lover who enjoys spending time with like-minded individuals? You may want to head to the Brew Ha Ha Craft Beer Festival. This event celebrates its 8th year on Saturday, September 23rd at Oak Canyon Park in Silverado, CA. To help you prepare, we're going to give you a few tips and pointers so you and your friends can head to the festival and make every sip count. This is our guide to the Brew Ha Ha Craft Beer Festival.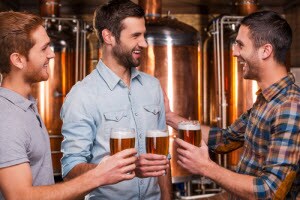 Vast Selection of Craft Beer
If you love interesting and flavorful craft beer, you're in for a treat. The Brew Ha Ha Craft Beer Festival will feature more than 200 different beers, spanning from IPAs, stouts, lagers, pilsners, porters, and Belgian-style wheat beers. The festival will feature more than 90 different breweries that'll be providing unlimited tastings! You can expect to sample from breweries like 21st Amendment, Anchor Brewing, Ballast Point, Hoparazzi, The Lost Abbey, and Ommegang, among many other great breweries across the nation. You'll get to sample new and interesting flavors from all types of brew masters who love to share their love and spin on beer.
Tasty Dishes Abound
What's better than having a variety of craft beer to sample? The answer: great food and options to help complement your ales. The Brew Ha Ha Craft Beer Festival will feature a variety of food trucks, as well as local vendors who will be setting up shop on the event grounds. You can sample some smoky and savory meats from Smoky Mutt's Barbecue, unique dishes from Haven Gastropub, or delicious and satisfying burgers from Slater's 50/50. The festival will also feature dishes from Piaggio On Wheels, BrewWings, Side Door, and Pour Vida. You'll enjoy the spread while sipping on your favorite suds.
Fun & Games
The event will also feature live music in the park. The Spazmatics will play some of your favorite tunes from the '80s, and Groove Session will play some of their hits to keep you in great spirits. The Brew Ha Ha Craft Beer Festival will also have several games for you to enjoy with your fellow beer drinkers. These games will include Giant Jenga, Cornhole, Life-Size Fooseball, and Gigantic Battleship.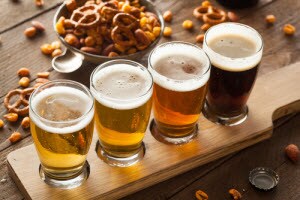 The 8th Annual Brew Ha Ha Craft Beer Festival is set to be the best one yet. Don't hesitate. Order your tickets today so you can head to this festival to enjoy some great craft beer, delicious food, and fun times with your friends.