Halloween is certainly on its way, and that means that you have a lot of preparations to do to get ready for the spooky holiday. You can stock up on candy whenever, but when it comes to Halloween, you need some time to get your costume together. However, given the amount of costume shops that have popped up in the Mission Viejo area in the past month, finding a good one can be tricky. But don't fret, we're here to give you our list of the best Halloween stores near Mission Viejo where you can find your costumes and decorations to get ready for October 31st!
The Costume Castle
23811 El Toro Road, Lake Forest, CA Facebook Instagram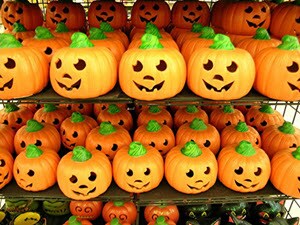 If you're looking for the right place to find costumes for yourself, or your little ones, the Costume Castle in Lake Forest may be one of your best bets. Luckily, this store is open all year round, so you don't have to wait until October to get your costume ready. This shop carries costumes for all ages, ranging from scary, fun, and sexy. Whether you want to be a scary creature, a super hero, or even a fairy tale character, there are plenty of options and accessories to help you develop your costume. The Costume Castle even has a season location in Irvine!
Phantom Halloween
24332 Rockfield Boulevard, Lake Forest, CA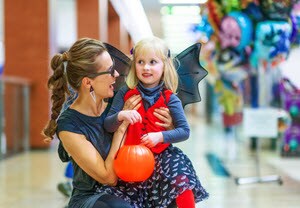 If you're looking for a spooky mask, a frightening wig, or some ghoulish makeup, then Phantom Halloween is the place for you. You've probably seen this seasonal franchise pop up every year, but the closest one to the Mission Viejo area is in Lake Forest. They carry a wide variety of masks that feature terrifying clowns, famous horror movie creatures, and even funny celebs. Phantom Halloween carries costumes for all sizes and ages, so finding the right costume for you or your little one shouldn't be too hard.
Halloween Bootique
1875 Newport Boulevard, L1-130, Costa Mesa, CA Facebook Instagram
Halloween Bootique is open all year round and it's your one-stop shop for your Halloween costume and accessories. They carry a wide variety of costume categories specific to certain decades in history, holidays, movies, TV shows, and of course, monsters. You can even find special costumes for your dog or cat. They have a wide selection for you to choose from, and you can add accessories to really make your costume stand out at your party, or when you're handing out candy to the kids in the neighborhood. Head to Halloween Bootique any time of the year to find the perfect costume for any occasion.
There you have it, our list of the best Halloween stores near Mission Viejo. Search any of these stores so you can find the right costume for your Halloween activities.