When you have a big event coming up with a lot of attendees, you need to prepare. However, you don't want to roll your sleeves up and spend the whole day and night before the event dirtying your kitchen while making food for everyone. No, you want to find a reliable and exceptional caterer to help supply the food so you can actually mingle and enjoy the event.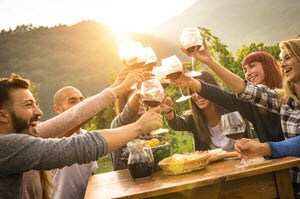 Whether it's a wedding, a retirement party, a corporate event, or even a graduation party, hiring a great caterer will speak volumes at the event. To help you, we did some research and found the best catering companies near Mission Viejo. We hope this list can help you plan your perfect event near Mission Viejo.
Culinary Kid Catering
If you want your event to be stocked with fresh and delicious food that has a great deal of care and attention put into each dish, you may want to contact Culinary Kid Catering. Despite the buffet-style cuisine, the staff at Culinary Kid Catering provides a hands-on experience before, during, and after every single guest eats. Culinary Kid Catering also offers plated service and even butler service to give your event more of a classy and elegant feel.
Inquire about availability via Facebook.
Creative Cravings
Creative Cravings is the brain child of mother-daughter team Melodie Davis and Julianna Aday, due to their mutual love of great food and fun events. Since 2010, they've been a name in unique and exceptional catering services, providing a unique spin on catered events in the Mission Viejo area. Whether the event is a huge spectacle or a small and intimate gathering, Creative Cravings offers a variety of options spanning from brunch, lunch, dinner, and light appetizers that can be tailored to your specific event. Each dish is carefully crafted so every guest will enjoy their meal.
Plan your next event with Creative Cravings.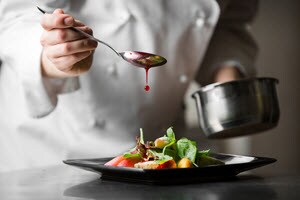 Party in a Box Catering
Chef Dawn Hustrulid always had a love for cooking, and having a French mother certainly inspired it. Dawn visited her grandmother on her farm in France to learn more about her culture, but more importantly, about the cuisine. Taking her vast knowledge of cultivation and preparation, she came up with Party in a Box Catering.
This catering company provides exceptional food and service to a variety of events like Southern California weddings, private parties, and corporate events. Due to her French background and her love of the culinary arts, Dawn provides hands-on experience with each and every dish before it's in front of a guest. You can even visit the tasting room at the Party in a Box Catering headquarters before you choose the dishes that your guests will love.
Follow Party in a Box Catering on Facebook!
Are you planning an elegant event or a small, but fun get-together? Try any of these Southern California-based catering companies, and watch your guests enjoy themselves with great food and wonderful service.