It's always hard finding the right Father's Day gift for dad. Does he really need another mug or grilling accessory? Why not try things differently this year by giving your dad a unique gift that he'll remember? If you're struggling to find such gift ideas around the Mission Viejo area, we'll gladly help you out.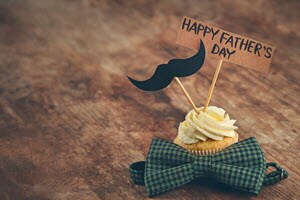 Choosing the right gift for your dad can be tricky, but you can start by identifying his interests and go from there. To help you out, here are a few unique and interesting Father's Day ideas that dad will love. You'll be happy that you did something different for him this year.
The Adventurous Father
If your dad is the outdoorsy or athletic type, you may want to start thinking of a more active gift for him. Sports memorabilia and equipment can be fun, but why not make it a special Father's Day by taking him out on an adventure? Luckily, Hollywood Sports Park might be the place.
It's safe to say that every dad likes action movies, so why not let them be a part of their favorite film genre by taking them to Hollywood Sports Park in Bellflower? This outdoor sports park features paintball and airsoft activities that are fun and exciting. This location offers a variety of packages that include protective gear, gun rentals, air, and, of course, paint balls. Give dad an adventure this year at Hollywood Sports Park.
The Grease Monkey Dad
If you fondly remember your dad working on the family car, or a constant presence of engine grease on his hands, you may want to take him to the Marconi Automotive Museum in Tustin. If he's a fan of cars, he'll definitely enjoy the exhibits. It will get his engine going.
This museum carries a variety of different vehicles from over the years. There are stylish vehicles that represent each decade of the automotive industry. Whether he's a fan of old muscle cars, Formula 1 or stock cars, as well as vehicles from iconic movies, he's bound to feel nostalgic while walking around the exhibits.
The Connoisseur Father
If your dad is a fan of the finer things, it may be tough to find him the right gift. Why not treat him to a winery tour and tasting? If he's a fan of the vine, he'll certainly love the selection at Pozzuoli Vineyard and Winery in Tustin. This winery produces roughly 1,000 cases of wine each year. Take a tour and partake in a sampling so your dad can sample a variety of reds to the crisp and fruity whites. If he seems to enjoy the flavors, sign him up for the club where he'll get eight bottles of Pozzuoli wine throughout the year as a gift that keeps on giving.
We hope that these Father's Day ideas are helpful in assisting you in the planning of dad's special day.