At Norm Reeves Acura of Mission Viejo, we're used to fielding questions from our drivers in the Mission Viejo, Laguna Niguel, and Aliso Viejo areas about the latest models to arrive on our lot. But sometimes our drivers get straight to the point and ask us, "Are Acuras good cars?" We don't mean to be biased, but yes. Yes, they are. We'll explain why we think Acuras are great cars, and why others do, as well.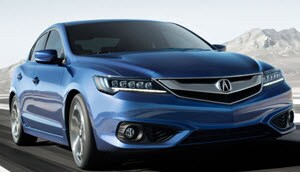 Power Meets Efficiency
When it comes to choosing a vehicle based on its engine, drivers really focus on two major aspects: power and efficiency. A good car can be powerful or efficient, but a great car is both. Acura models are known for achieving impressive feats in horsepower while delivering a suitable fuel efficiency. This perfect mix can appeal to any driver based on his or her needs when it comes to the vehicle's overall performance.
Style & Amenities
Each Acura model features its own distinctive style with both its interior and exterior. Down to the alluring and comfortable seating appointments to the fashionable grille and performance designs, Acura models are sure to turn heads. Acura cars also draw a lot of attention due to their top-tier amenities and packages that provide a wonderful mix of both entertainment and convenience. These features will help you enjoy your trips while providing enough systems in place to help you navigate the roads easily.
Awards & Accolades
If you're unsure of a vehicle that you're interested in buying, you can always see how different people and organizations judge the vehicle. Acura cars have garnered quite a few awards and accolades that only cement the fact that they're good cars in today's market. Of course, don't take it from us at Norm Reeves Acura of Mission Viejo.
According to Kelley Blue Book (KBB), Acura won the 2017 5-Year Cost to Own Award for Best Luxury Brand¹ for the second year in a row. This category assesses the upfront vehicle cost, fees, insurance, predicted fuel costs, maintenance and repairs, and even depreciation. KBB determined that Acura vehicles were one of the better buys in 2017.
Not only did Acura earn high praise from KBB, but the National Highway Traffic Safety Administration (NHTSA) took notice of the quality of not only the Acura models, but more importantly, their ability to provide superior protection to their passengers when faced with a collision.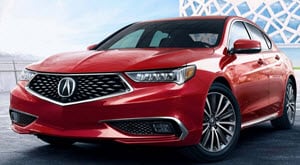 Acura is actually the first luxury brand ever to have been awarded top safety ratings across its entire lineup. Each 2017 Acura model, including the ILX, TLX, RLX, RDX, and MDX, all earned the 5-Star Overall Safety Rating² from the NHTSA. Each vehicle endured meticulous crash tests with their respective front and side structures, and they proved worthy when it comes to protection.
Acuras Are Good Cars – See for Yourself
At Norm Reeves Acura of Mission Viejo, we hope this guide helped answer your question of, "Are Acuras good cars?" However, if you still need a little more information for you to determine if Acura models meet your standards, why not come by and check them out up close? You can even take your preferred model out for a spin so you can judge for yourself how it performs.
Norm Reeves Acura of Mission Viejo is proud to serve drivers all throughout the Mission Viejo, Laguna Niguel, and Aliso Viejo areas. Contact us for a test drive today.
¹2017 model-year vehicle's projected cost to own for the initial five-year ownership period is based on the average Kelley Blue Book 5-Year Cost to Own data which considers depreciation and costs such as fuel and insurance. For more information, visit www.kbb.com
²NHTSA overall 5-Star Ratings for all Acura models first achieved in 2009. Government 5-Star Safety Ratings are part of the National Highway Traffic Safety Administration's (NHTSA's) New Car Assessment Program (safercar.gov). Luxury brand designation based on ALG (Automotive Lease Guide)'s Brand Pricing Score segmentation.