Mother's Day is coming up soon, and you'll want to plan ahead this year. Instead of finding your flowers at a convenience store, take the necessary time to find the right gift to show your mother how much you appreciate her and all that she's done for you. Your first step is finding the right gift shop so you can plan ahead and surprise your mother with something thoughtful and special. To get you started, here's a list of the best local gift shops in Orange County for Mother's Day.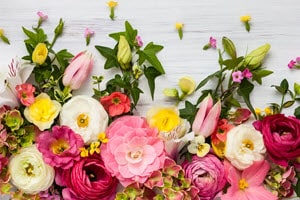 A Classy Case
A Classy Case has been an Orange County gift basket staple since 1999. Since then, founder Tracy Calvert has transformed a simple floral shop into a sought-after business for corporate gifts. Her clientele includes Disney, PepsiCo, and the Anaheim Ducks. However, when it comes to picking out a gift for Mother Day's, A Classy Case can go the extra mile.
A Classy Case provides stylish baskets and designs filled with wonderful treats. The California Bounty basket features smoked almonds, chocolate covered toffee almonds, Godiva truffles, and biscotti. You can even design your own custom gift basket for your mother, using her preferred tastes and preferences to provide her with a memorable gift.
AREO Home
You can find just about anything at AREO Home, especially when it comes to getting a gift for Mother's Day. They carry a wide assortment of fun and decorative trinkets; candles; spa accessories like salts, lotions, and sprays; and even vintage furniture. The options at AREO Home are endless, and you're sure to find something that your mother will like. So, take your time and find the right gift for your mother that she'll appreciate for Mother's Day.
Elegant Hive
One of the things that your mother will look forward to on this day is a beautiful bouquet of flowers, but you'll want to find the right shop that knows what they're doing. The staff at Elegant Hive holds more than 30 years of experience in crafting beautiful arrangements and unique designs that your mother will love. Choose one of the many different varieties of arrangements, or simply select your own. Elegant Hive even carries gift baskets, so you can find the right combination to give to your mother on Mother's Day.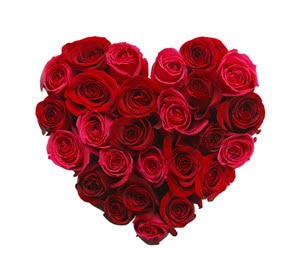 Willow Manor Gifts
If you're having trouble finding the right gift, maybe the staff at Willow Manor Gifts can help you out. Willow Manor Gifts carries an abundance of home goods, decorative pieces, ceramics, and even clothing. Take a look around and find a gift that your mother will adore, whether it's a simple decoration, or elegant glassware or plateware so she can entertain her guests in style. The staff at Willow Manor Gifts will even wrap your choices in a chic and classy design to add to the elegance of your gift.
Stop by and visit any of these local shops to find your mother a gift that she'll love receiving this Mother's Day.