Graduating college is an exciting transitional period in your life. Your days of school are over, and the real world is the next step on the ladder to success.
To help college grads from the Mission Viejo, Lake Forest, Aliso Viejo area, we're going to explain Acura's College Grad Program so you can show up to your first day of your new job with a vehicle that's as stylish and powerful as you are.
Graduate College and Drive an Acura
Graduating is a great achievement. So is owning your first luxury vehicle. Affording a luxury vehicle right out of college may seem like a fantasy, but actually, making it a reality is easy. Acura Financial Services® has made it easy for current, recent, or impending college graduates to get an Acura. This program offers $500 in savings* on a 2018 or later Acura model.
What You Need to Qualify for Acura's College Graduate Bonus
Qualifying for this program is easy. You need to be a graduate of a US-accredited university within the last two years or you're set to graduate in the next six months. If you're about to graduate, don't wait to save on a luxury Acura vehicle. College grads who have recently received a master's, bachelor's, or associate's degree can qualify for this program.
When you go to finance your Acura, there are a few requirements that you need to fulfill for this program. You need to make a 5% down payment and show proof of current or future employment. You also need to provide valid credit documentation without any adverse credit history.
Benefits of the Acura College Graduate Bonus
On top of the $500 in savings and having a quality luxury car as a college graduate, there are many other benefits to signing up for the Acura College Grad Program. When you sign up and qualify for this program, you have the option to defer your first payment for 90 days, with 60 days of no interest. Participating in this program can help you to build better credit. This program also offers flexible and competitive finance and lease packages so you can maximize your savings.
The Acura College Grad Program is designed to help students by providing them with an affordable option for a car. You have a lot of choices at your fingertips, whether you're looking for a new or a Certified Pre-Owned Acura.
Now that you've graduated from college, it's time to take the next step and get a car for the first day of your new job. Nothing says confidence, responsibility, and determination like a luxury vehicle. 
College grads in the Mission Viejo, Lake Forest, and Aliso Viejo area looking to qualify for the Acura College Grad Program can head to Norm Reeves Acura of Mission Viejo. We're here to help college grads like you find the right car to start your career.
*Please note that the $500 will be used towards the down payment or monthly installments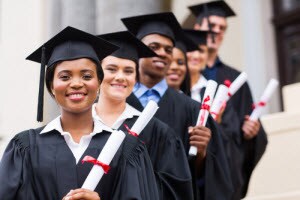 The Acura Graduate Program is limited to the 48 U.S. contiguous states, Alaska and Hawaii. [1] For well-qualified customers who meet Acura College Graduate Program criteria, subject to approval by Acura Financial Services (AFS). Savings offer applies to any new 2018 or newer model year Acura when financed or leased through AFS. Only offered at participating dealerships. Only one $500 Acura College Graduate Program savings offer per vehicle. LEASE: $500 applied toward the cap cost of vehicle. Monthly payment and total due at lease signing are calculated after $500 reduction. Cannot be combined with Zero Due at Signing Lease program. PURCHASE: $500 applied toward down payment. Offer not valid on Acura Certified Pre-Owned or used vehicles. Offer valid through March 31, 2019, and may be terminated at any time. [2] Verifiable proof of employment or firm commitment from an employer with start date no more than 120 days from date of finance contract. [3] Must have graduated in past two years or will graduate in next six months. No adverse credit history. Master's, Bachelor's or Associate degree from U.S.-accredited college or registered nursing school. Provide Acura dealer with credit and document requirements. [4] Option to defer first payment 90 days (60 days interest-free) is only available with traditional financing (not leasing).