Welcome to the Norm Reeves Acura of Mission Viejo Acura technology review library. This is your destination for informative guides on the latest technology features that current Acura models have. As an Acura dealer to the Mission Viejo, Lake Forest, and Aliso Viejo area, we try to be a beacon of information for drivers who are trying to learn more about the technology features in their vehicle.
AcuraWatch Safety and Driver-Assisting Technology
Acura Technology Package vs. Acura Advance Package
Acura TLX Technology Package vs. Acura TLX Advance Package
Acura Entertainment Package vs. Technology Package
AcuraLink the Next Generation
Acura Technology Reviews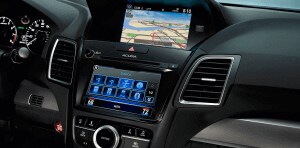 Because technology evolves at an alarming rate, we try to help our drivers by providing them up-to-date information on the technology features that they'll find in their favorite Acura models. Our reviews will showcase the various different technology features. You'll learn about the entertainment and convenience technology, as well as some of the sophisticated and state-of-the-art driver-assisting technology features that can add ease, security, and assistance to your driving.
In these reviews, you'll learn all about the On Demand Multi-Use Display™, the Bluetooth® system, and even the optional navigation system that will provide you turn-by-turn directions to help you get to your destination easier. You may even learn about AcuraLink® The Next Generation, which is an intuitive media suite that acts as your command center. You'll learn all about how these sophisticated technology features add a layer of convenience and fun to your vehicle.
How Acura Technology Helps
If you're in the market for a new vehicle these articles can help you learn more about the advanced technology features. If you hop behind the wheel of a new car you may be overwhelmed by the high-tech features. These reviews will help prepare you for the different technology features and how they function.
When you get behind the wheel for your test drive, you'll feel like an expert because you've read all about these different features. Simply click the vehicle you're interested in, and learn all about its technology features. 
Do you have more questions about the Acura technology features? Contact us at Norm Reeves Acura of Mission Viejo. We're always happy to help drivers in the Mission Viejo, Lake Forest, and Aliso Viejo learn all about the different features of their favorite car.