Mission Viejo, Laguna Niguel and Aliso Viejo are ideally placed for enjoyment of a luxury car. With Laguna Beach a few miles away, opportunities abound for laid-back beachside cruising and showing off your sleek new ride. But which ride will it be… the Acura TLX or Audi A4?
If you're considering these cars, our 2018 Acura TLX vs 2018 Audi A4 car comparison may come in handy. At Norm Reeves Acura of Mission Viejo, we want to give you all the information you need to oil the wheels of your car-shopping experience!
Acura TLX vs Audi A4: Powerful Performances
Part of the excitement of driving luxury cars is the ability to turn heads, and nothing does it quite like the roar of a powerful engine. The 2018 A4 uses a base I-4 engine that puts out a respectable 190 horsepower, but the 2018 TLX does it one better with 206 horsepower from its own base I-4.
Not enough power for you? Each ride offers an engine upgrade that'll give you more accelerative oomph when you're trying to match those highway speeds or take off when the light turns green. The available I-4 upgrade in the A4 delivers 252 horsepower, while the TLX's optional V-6 again runs ahead with as many as 290 horses.
Interior Space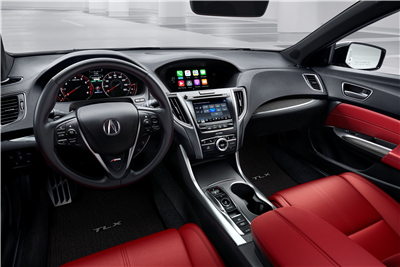 The Acura TLX and Audi A4 are both roomy cars within their own classes, but the TLX is simply bigger, and that translates over to interior space. The A4's cargo volume comes to 13 cubic feet, which should fit your groceries or golf bags, but the TLX's 14.3 cubic feet will fit even more of the same.
Both rides earn high marks for front legroom, with the TLX sporting 42.6 inches and the A4 offering 41.3 inches. But if you're a driver with broad shoulders, you'll find a lot to like in the TLX, where 57.5 inches of front shoulder room dwarf the A4's 55.9 inches of shoulder room.
Luxury Trimmings and Technology
These being luxury cars, drivers should expect a few extra tech goodies for a more premium experience behind the wheel. Keyless entry and keyless start are standard in both rides, so you can reduce the amount of time spent fumbling for your keys. A leather-wrapped steering wheel is another deluxe touch added to these cars.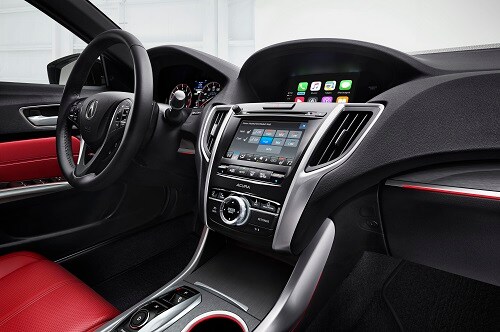 However, the 2018 TLX has certain standard features that are either unavailable or require an upgrade in the A4. These include the TLX's LED-powered Jewel Eye® headlights, which look stylish and create sharper beams than the A4's standard LED headlamps. Active Sound Control and Siri® Eyes Free are two additional features in the TLX that you won't find in the A4.
2018 Acura TLX vs 2018 Audi A4: The Final Say
In the 2018 Acura TLX vs 2018 Audi A4 battle, it's tough to say which car comes out ahead. These are both quality luxury cars that will get you where you need to go in style. But, if you're looking for more power, a larger trunk and more standard sophistication, you may like what the Acura TLX has to offer.
If you live near Mission Viejo, Laguna Niguel or Aliso Viejo, schedule a test drive of the 2018 TLX at Norm Reeves Acura of Mission Viejo. Get a feel for this car from behind the wheel!