Acura TLX Technology Package vs Advanced Package
Hitting the hilly roads of the Mission Viejo, Laguna Niguel, and Aliso Viejo area in the smooth and stylish Acura TLX can certainly add a little luxury and fun to your trips. But before taking the test drive or signing the deal, you'll need to configure your TLX to your needs as a driver by choosing the right package. Drivers are often torn between the Acura TLX Technology Package vs Advance Package, as they both offer great features and amenities. To help you differentiate between these Acura TLX packages, we're going to compare them.
Read below to learn how the Technology vs Advance packages compare so you can determine which one is best for you and your Acura TLX.
Acura TLX Package Style & Comfort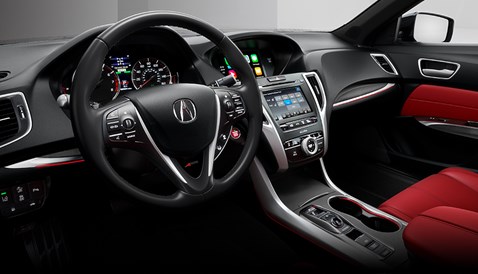 The Acura TLX Technology Package and Advance Package certainly offer a lot of different features and styles. The Advance Package includes some updates to the vehicle's exterior, adding to its performance appearance. This package includes 18-inch 15-spoke wheels, a subtle body-color spoiler, dual exhaust, and a low bumper wrapping chrome accent.
The interior of the Acura TLX, when equipped with the Advance Package, features heated/ventilated seats, allowing the driver to choose their preferred level of comfort and temperature. The Technology Package doesn't alter anything with the Acura TLX exterior, but it does include Perforated Milano® Premium Leather Seats, but includes contrast stitching and rocker panel chrome trim when equipped with the V6 engine option.
Convenience Features & Technology
There's a lot to be discussed in the Acura TLX Technology Package vs Advance Package argument within the categories of convenience and technology features because each package offers a remarkable assortment of amenities that aren't exactly similar. The Advance Package certainly offers a lot of convenience with its features, including the Remote Start, Wireless Charging, and the Auto-Dimming Rearview Mirror which reduces the brightness of the light coming from vehicles in the rear. This package also includes the Surround View Camera which gives you a 360o perspective of your vehicle when it's time to parallel park or back into a tight space.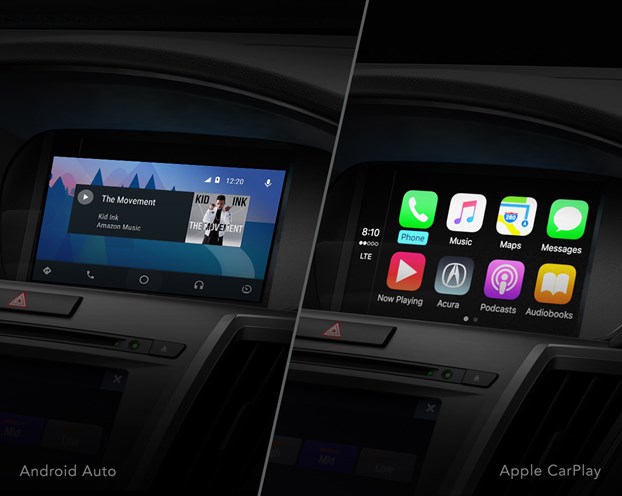 The Acura TLX Technology Package has a lot to offer in the category. The most notable features is the high-mounted 8-inch LED Navigation Screen, which includes traffic and weather updates that can help you plan an alternate route to avoid congestions, jams, and closures while on route to your destination. This feature is voice-activated, and even includes Song By Voice® that lets you select your audio entertainment through voice commands. It also includes the 10-speaker ELS Studio® premium audio system, and AcuraLink® The Next Generation, which is a telematics and diagnostics system that lets you schedule service, reserve a table, and even order tickets.
Learn More About the Acura TLX Packages to Decide
At Norm Reeves Acura of Mission Viejo, we understand that choosing between the Acura TLX Technology Package vs. Acura TLX Advance Package can be an incredibly difficult situation because both of these packages are wildly different, but also offer some impressive features. Choosing the one that's right for you and your luxury sedan can be tough, but seeing the features and styling offered by these packages in-person can certainly push you in the right direction.
Norm Reeves Acura of Mission Viejo is proud to provide drivers in Mission Viejo, Laguna Niguel, and Aliso Viejo with helpful resources and assistance while they're considering their next car and optional package. Browse our online inventory of Acura TLX models, or contact our team for more information today!