Whether you've been the proud owner of an Acura TL for years, or you've just recently purchased one used, you'll want to do everything you can to ensure that the vehicle is in great shape and free from harm. When you're making your way around the hilly roads of the Mission Viejo, Laguna Niguel, and Aliso Viejo area and you notice a dashboard light appear, you may begin to panic. However, our team at Norm Reeves Acura of Mission Viejo is here to tell you what those lights mean and the actions you should take to prevent any damage or further issues with your Acura TL.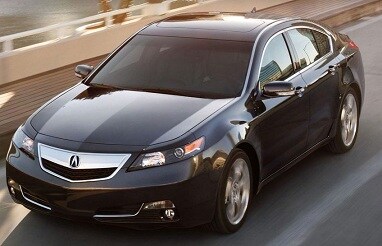 In this Acura TL dashboard light guide, we're going to explore the different illuminated indicators and warnings that are featured on your dashboard. We'll discuss how to differentiate between them. You'll also learn what to do when they appear while you're in mid-journey.
If you have questions, don't hesitate to contact our service department for more information.
Acura TL: Indicators vs Warnings
Indicator lights and warning lights are very different. Indicator lights simply let you know of a system that's been activated, or something you forgot to do. Warning lights, however, are lights that are telling you that there's a malfunction, and you'll need to take measures to prevent further damage to your vehicle.
Acura TL Indicator Lights
Door/Trunk Open Indicator. If you didn't shut your door or trunk all the way, this light will come on to inform you so you can ensure that they're closed before resuming your journey.
High Beam Indicator. When you turn on your high beams for a better view during nighttime driving, this light will appear to remind you to turn them off if there's oncoming traffic or if you arrive at your destination.
Cruise Control Indicator. Once you set your desired cruising speed, this light will pop up on your dashboard until you deactivate the system and resume normal driving.
Vehicle Stability Assist System Indicator. If your vehicle endures wheel slip, the Vehicle Stability Assist system will activate to provide braking pressure to prevent the vehicle from a further loss of traction. Once the vehicle regains stability and traction, the system will shut off and the light will go away.
Acura TL Warning Lights
Brake System Warning. If you see this light appear, it means either you've forgotten to deactivate your parking brake, or that your braking system is low on fluid. If it's the fluid, have an Acura dealer refill your brake fluid to the necessary level.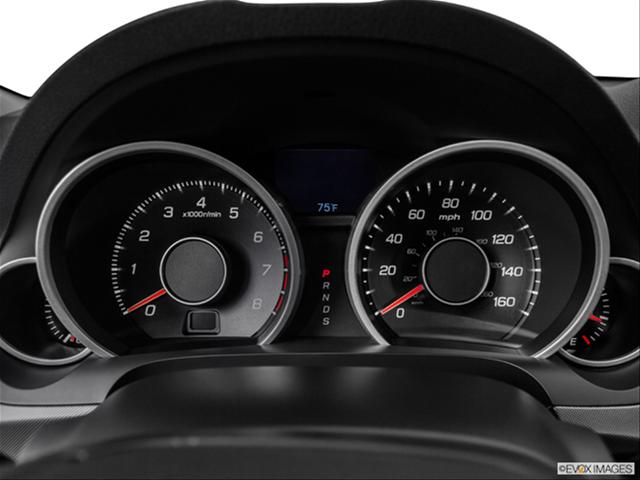 Charging System Warning. When your charging system isn't functioning properly, this light will appear. You should shut off non-essential electrical components and pull over to safety. Check the belts to see if they're loose. Be cautious if you try to resume driving as there is a chance that your battery will drain.
Electric Power Steering Warning. This light will flash when there's a malfunction with your power steering system. It's recommended that you pull over to safety and contact your Acura dealer immediately. Don't try to resume your journey because controlling your vehicle may become increasingly difficult.
Low Oil Pressure Indicator. While this light comes on, you should immediately pull over to safety and check your oil levels. If the level is sufficient, start your vehicle. If the light comes back on, contact your Acura dealer right away and don't continue driving.
Getting Your Acura TL Taken Care Of
If you ever see a warning light appear on your Acura TL dashboard, you can always contact us at Norm Reeves Acura of Mission Viejo. Our Acura-certified technicians will make sure that the problem is corrected so you can continue driving around the streets of the Mission Viejo, Laguna Niguel, and Aliso Viejo area worry-free. Schedule your next service appointment with us today.