Welcome to the Acura safety features library. Here you'll find useful information about the latest passive and active safety features being incorporated in the Acura family of vehicles.
When performing vehicle research, it's important for drivers in Mission Viejo, Lake Forest, and Aliso Viejo to consider their safety and that of their passengers. These helpful reviews provided by Norm Reeves Acura of Mission Viejo will introduce the many safety systems and technologies that Acura has to offer.
What Are Passive Safety Features?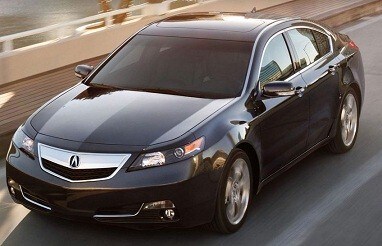 The passive safety features in your Acura are probably what most people think of when they think about vehicle safety. Items such as seatbelts, airbags, and rollover bars are all passive safety features.
An easy way to remember the distinction is to think of passive safety features as the features used to protect the vehicle occupants when you've passed the point of avoiding a collision. So passive safety features help to protect you when a collision has occurred.
What About Active Safety Features?
Active safety features, on the other hand, attempt to help drivers prevent a collision altogether. This system typically operates independent of driver input, continuously working to help keep the vehicle under control.
Examples of active safety features include items such as anti-lock brakes, Traction Control, and Electronic Stability Control. Active safety features actively help drivers avoid accidents.
Don't See the Acura Safety Features You're Looking For?
At Norm Reeves Acura of Mission Viejo, we're constantly updating our library of Acura safety features reviews with more Acura models. However, we understand that some drivers in the Mission Viejo, Lake Forest, and Aliso Viejo area might not see the specific Acura they're looking for listed here. In those instances, call Norm Reeves Acura of Mission Viejo and we'll be more than happy to help you learn about the safety features of any Acura model. 
Acura Models Named Top Safety Picks