The 2016 Acura RLX is one of the safest cars on the road, and it has the good grades to prove it. Federal safety tests have earned it perfect five-star scores in every category.
Acura added two new electronic safety features to join its existing suite in the redubbed AcuraWatch safety system. All of these exciting developments mean that luxury car drivers in Mission Viejo, Lake Forest, and Aliso Viejo who value safety as much as performance should strongly consider the 2016 Acura RLX as their chariot of choice.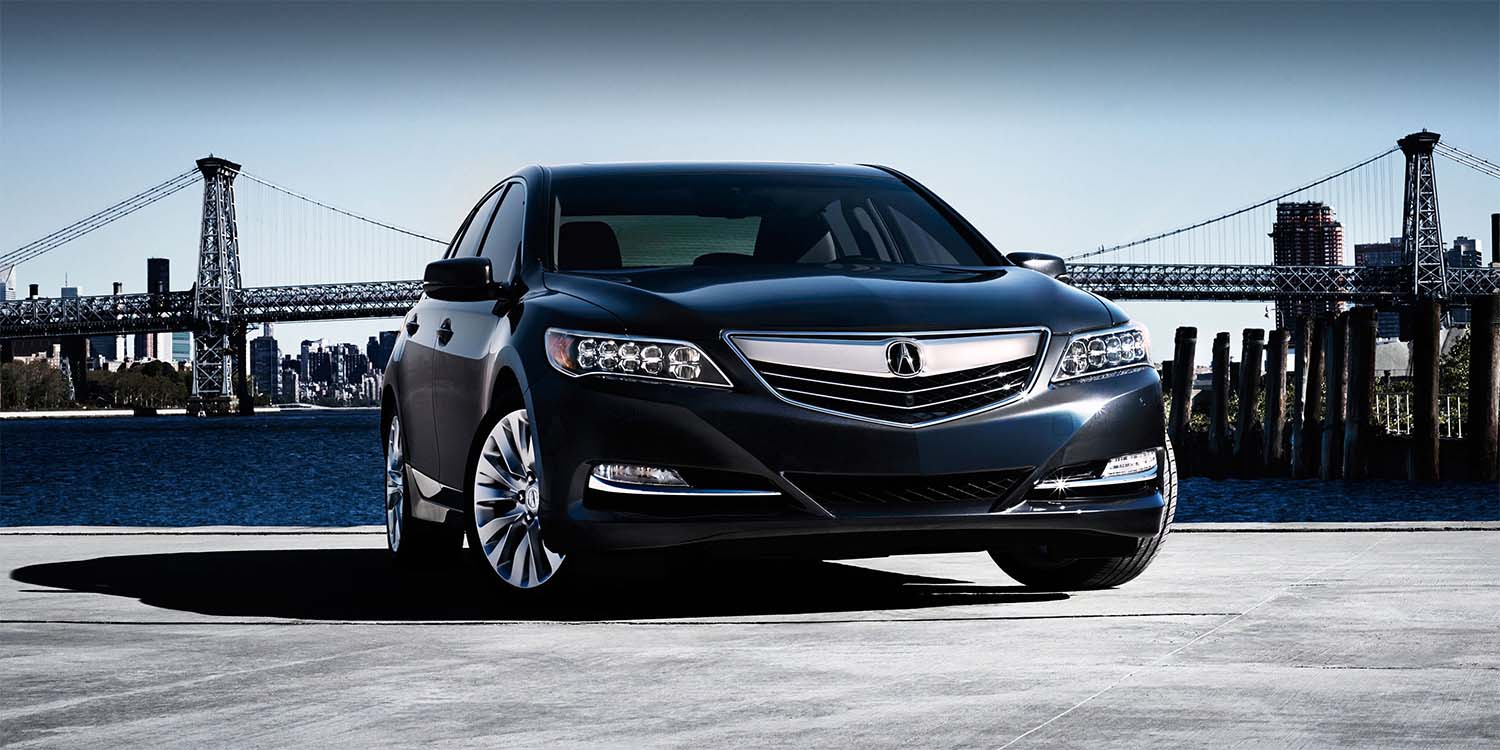 A Foundation of Safety
Acura's manufacturer, Honda, ensures that safety starts from the barest components and works its way outward. For the 2016 RLX, this means that its strength stems from its Advanced Compatibility Engineering frame that reinforces occupant zones while diverting impact forces away from them. Interconnected elements also work to channel energy, so even if only a small portion of the front end is affected, it will still disperse and reduce crash forces safely.
AcuraWatch to Watch Your Back-and Front and Sides
Existing technologies found in the 2015 Acura RLX have been combined with new features and renamed AcuraWatch to provide a full suite of electronic safety sentinels that protect you from all sides.
Collision Mitigation Braking System: Detects frontal impacts through radar and sends warnings via a seat belt tug followed by light braking. Unavoidable collisions trigger heavy braking automatically. Advance Package vehicles also retract the seat belt to position the driver's body optimally in preparation for impact.
Lane Departure Warning: Uses a camera to scan lane lines and send you an alert when you drift from your lane without a signal.
Precision All Wheel Steer and Agile Handling Assist: Rear wheels steer subtly into turns, and stability handling assist control engages to apply braking and prevent loss of control resulting from oversteering or understeering.
Road Departure Mitigation: When activated, it applies braking and minor steering adjustments to keep you in your lane when activated.
Adaptive Cruise Control with Low-Speed Follow: Adaptive cruise control allows the RLX to automatically adjust speeds when frontal objects are detected. The low-speed follow system tracks vehicle speeds in front of you to automate driving in city traffic when activated.
Surround View Camera: Provides a bird's-eye view of surroundings to aid in parking maneuvers



Extensive Airbag System
With two front airbags, two front-side airbags, side curtain airbags, and a driver's knee airbag, the RLX reduces the chances of injury during a collision from all sides. Sensors in the front passenger seat detect if someone too small or too light for the airbag to deploy safely is seated there and deactivates the airbag accordingly.
Acura's advanced tensioning system activates in the first milliseconds of impact and even responds by adding slight slack if too much pressure is detected.
Features such as these keep you safe even as you cruise in the lap of luxury. Mission Viejo, Lake Forest, and Aliso Viejo residents who value safety and performance in equal measures should visit Norm Reeves Acura of Mission Viejo to receive a demonstration and test drive the 2016 Acura RLX for themselves.