Though you've decided that you want the
2017 Acura RDX
to take on the roads throughout the Mission Viejo, Lake Forest, and Aliso Viejo area, your decision making isn't done yet. You still need to figure out which trim level you want. This can be tough if you don't know what features and packages are available, so we're going to help you.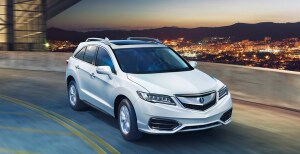 In this article, we'll go over the 2017 Acura RDX base level, AcuraWatch Plus, Technology Plus Package, and Advance Package. You'll learn how they differ as far as interior seating, entertainment and convenience technology, and driver-assisting technology so you can decide which is best for you.
Interior Seating
The 2017 Acura RDX and AcuraWatch Plus package feature leatherette seating. The Technology Plus and Advance packages feature sport seats with perforated leather trim seating.
Another difference between these trims is front passenger comfort, with the base level and the AcuraWatch Plus offering a four-way adjustable seat. The Technology and Advance packages offer an eight-way adjustable seat for the front passenger.
Entertainment and Convenience Technology
Each 2017 Acura RDX offers a different level of technology. The base level and AcuraWatch Plus feature a 5-inch touchscreen audio display for drivers to access their desired media. The Technology Plus and Advance packages feature the 8-inch On-Demand Multiuse Display, which, like the 5-inch screen, is the hub of the entertainment features, including smartphone integration.
The Base and AcuraWatch Plus packages feature a seven-speaker Acura Premium Sound System. The Technology Plus and Advance packages feature the ELS Studio® Premium 10-speaker Sound System. These trim levels also have voice recognition, providing you with the convenience of accessing your music, phone, and the Acura Navigation without having to take your hands off the wheel. You also get AcuraLink® Next Generation, which allows you to check up on your vehicle from your smartphone.
Driver-Assisting Technology and Safety
The AcuraWatch and Advance packages have an array of driver-assisting technology that adds a little ease and security to your driving. Adaptive Cruise Control allows you to set your desired speed and distance from the vehicle ahead of yours, and Lane Keeping Assist uses front cameras to notify you if you're drifting from your intended lane.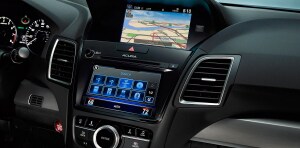 The Blind Spot Information Monitor, equipped in the Technology Plus and Advance packages, notifies you when a vehicle is approaching your blind spot so you can take extra precaution when changing lanes. These packages also include the Rear Cross-Traffic Monitor, which adds an extra layer of security to the rearview camera. It will sense when a vehicle is approaching the rear of your car so you can wait to back up until the area is clear.
Seeing the 2017 Acura RDX Packages in Person
Now that you're aware of the different packages for the 2017 Acura RDX, you're ready to figure out which one is right for you. We looked at the base level, AcuraWatch Plus, Technology Plus, and Advance packages. You should also know that you can get the Technology and AcuraWatch Plus packages in one vehicle to maximize your features.
If you have any more questions regarding the 2017 Acura RDX trims and packages,
contact us
at Norm Reeves Acura of Mission Viejo. We're more than happy to help you find your next car to hit the roads throughout the Mission Viejo, Lake Forest, and Aliso Viejo area.