2018 Acura MDX vs INFINITI QX60

Luxury SUV models like the 2018 Acura MDX and the INFINITI QX60 are both considered top tier in terms of style and safety.
Of these two vehicles, which one is right for you and your drives around the Mission Viejo, Laguna Niguel, and Aliso Viejo areas? Norm Reeves Acura of Mission Viejo can help you figure that out with an in-depth comparison of these two vehicles. Schedule a test drive online.
2018 Acura MDX vs INFINITI QX60: Interior comforts
As you slide into the captain's chair of either of these luxury SUVs you certainly won't be disappointed. The MDX and QX60 both feature standard heated front seats for chilly mornings or cool evenings.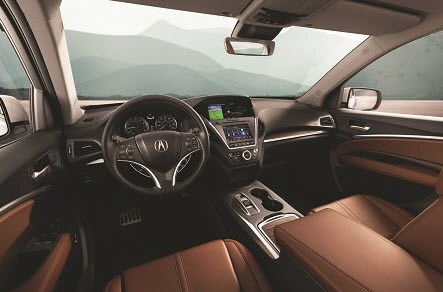 Plus, the driver's seat in both SUVs also has a 2-person memory feature that stores two different seating arrangement preferences, so you can share your vehicle without having to completely readjust your seat every time you switch drivers. On the MDX, this is standard, while the QX60 only offers this as an upgrade.
Drivers in the MDX may find themselves a bit more comfortable in that driver's seat, which is a standard 10-way power-adjustable seat with lumbar support. QX60 drivers only have the option of adjusting their seat eight ways and won't have the luxury of lumbar support, which may cause fatigue over time.
Infotainment
Both the 2018 Acura MDX and INFINITI QX60 allow you to control your interior, from the music to the temperature, with touch-screen displays.
The MDX features two screens, a standard 8-inch display in the control panel with the standard 7-inch On Demand Multi-Use Display™ above it. This dual-screen design provides easier access to multiple information and entertainment features at once.
The INFINITI QX60 is only equipped with one 8-inch screen, so drivers may find the infotainment center to be a bit crowded.
As for staying entertained and connected, both SUV's feature Bluetooth® connectivity, but the Acura MDX goes further with the SMS and MMS text message reading, which uses the extra display space to show your incoming text messages on the touch screen.
MDX vs QX60 Safety Technology
Both the Acura MDX and INFINITI QX60 offer smart safety technology to keep you and your family safe while travelling along the 405.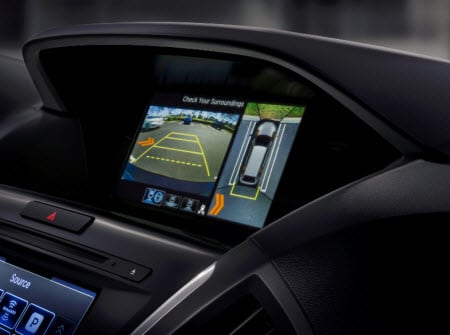 They each feature a Lane Keeping Assist system that sends an alert when it senses you veering from your intended lane of travel. This system also automatically corrects your steering to bring you back on course if necessary.
While they both offer this technology, only the MDX makes it standard on all trim levels. Drivers of the QX60, on the other hand, will have to upgrade before this level of safety is available.
The Acura MDX also features a Collision Mitigation Braking System™, which uses a radar sensor to detect the distance from an object ahead and applies brake pressure to help you avoid or lessen the severity of a potential impact.
The QX60 doesn't offer this feature, so drivers will be more vulnerable to forward collisions, especially in crowded areas.
Test Drive the 2018 Acura MDX
Our comparison found that the Acura MDX has several advantages over the INFINITI QX60. If you want to learn more about how this SUV can benefit your drives around Mission Viejo, Laguna Niguel, and Aliso Viejo, contact Norm Reeves Acura of Mission Viejo.
Schedule your test drive of the 2018 Acura MDX today.