Welcome to the Norm Reeves Acura of Mission Viejo maintenance schedule library. As an Acura dealer to the Mission Viejo, Lake Forest and Aliso Viejo area, we try to be as helpful as possible by not only helping you find the right car, but about the best ways that you can maintain it. Your vehicle is an investment, and at Norm Reeves Acura of Mission Viejo, we want you to protect it so you can enjoy driving it for the years to come.
Acura ILX Maintenance Schedule
Acura TLX Maintenance Schedule
Acura MDX Maintenance Schedule
Acura RDX Maintenance Schedule
Acura RLX Maintenance Schedule
Acura TSX Maintenance Schedule 
Acura Maintenance Schedules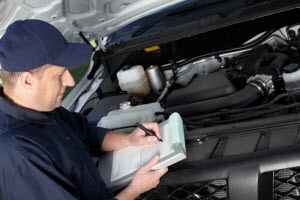 On this page, you'll notice a list of the many Acura models that we have on our lot to help you find out about how you can effectively keep your car in great shape. These articles were designed to inform our drivers of the necessary services that their Acura needs in its lifetime. By following these maintenance schedules, you can rest assured knowing that your Acura will receive the best care and attention, and you'll notice that when you're out on the roads.
Understanding Acura Service Intervals
You don't have to be a certified technician to learn about the many automotive services that your vehicle needs. These maintenance schedule guides are written in a way that's easy to understand and are broken down by mileage and Acura Maintenance Minder codes.
These articles generally start out with a brief introduction and a reference on how to understand your model-specific maintenance schedule. Then, you'll see a list of the various services that your vehicle needs to be up-to-speed and ready for the road.
Are These Pages Required?
You don't have to read your maintenance schedule. These guides are simply here to help educate our drivers on the importance of regularly scheduled maintenance. By reading your Acura's maintenance schedule, you'll be ready to keep it running at its best for a long time.
If you notice that a Maintenance Minder code has appeared, or a service interval is approaching, you can always schedule your service at our Service Department at Norm Reeves Acura of Mission Viejo.We're more than happy to help drivers in the Mission Viejo, Lake Forest and Aliso Viejo area keep their vehicle in the best of shape.