There's nothing quite like getting around the Mission Viejo, Lake Forest, and Aliso Viejo areas in a stylish sedan. However, with so many options out there, which one is right for you? Many local drivers consider the Acura ILX as one of the most reliable sedans out there, but others seem to prefer the Volvo S60. Where do you stand?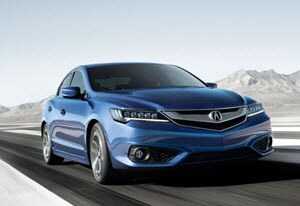 If you don't know, that's okay. We'll help you figure it out by giving you a closer look at these two popular vehicles. We're comparing the 2017 Acura ILX and the 2017 Volvo S60 based on vehicle style, interior space, and audio and connectivity. By reading this review, you'll know which one you'd prefer to take out on the road.
2017 Acura ILX vs 2017 Volvo S60 Vehicle Style
The Acura ILX and the Volvo S60 both deliver impeccable style to their respective drivers. Each vehicle features a classic body design, but the Acura ILX offers sharper edges with refined curves. The Volvo S60, although stylish, tends to blend in among other sedans. The front grille of the Acura ILX has a commanding appearance, while the grille of the Volvo S60 seems a bit lackluster and outdated.
Acura ILX Interior vs Volvo S60 Interior
Both the Acura ILX and the Volvo S60 offer enough space for five passengers in their two rows of seating. While both vehicles offer different levels of comfort in their seating materials, there's a clear difference in offered passenger space between these two sedans. The Acura ILX takes the lead in legroom, featuring 42.3 inches for front passengers and 34 inches for passengers in the rear. The Volvo S60 only offers 41.9 inches of legroom in the front and 33.5 inches of legroom for rear passengers. The Acura ILX also has a slight advantage on trunk space, offering 12.3 cubic feet, which is a little more spacious than the 12 cubic feet offered in the trunk of the Volvo S60.
Audio and Connectivity
Each vehicle is equipped with a touchscreen display mounted in the dashboard, allowing you to select your media preferences with ease. Both the Acura ILX and the Volvo S60 come with an AM/FM radio and a CD player that can play MP3 audio files. The Acura ILX features Pandora® connectivity, allowing you to listen to your favorite stations in the car from this internet radio service.
Both vehicles feature Bluetooth® connectivity. This feature is used to place or receive hands-free phone calls from the road, but you can also use it to stream audio entertainment from your smartphone. The Acura ILX also features the SMS/MMS Text Reading system, which will read your text messages aloud and provide preset responses so you can always stay connected.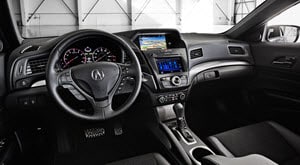 Take Your Test Drive
In this article, you learned a great deal about the 2017 Acura ILX and the 2017 Volvo S60. You saw what these vehicles offer, and how they differ from each other. Overall, you learned that the Acura ILX offers much more.
Schedule your test drive of the 2017 Acura ILX with us at Norm Reeves Acura of Mission Viejo, the dealership that proudly serves drivers in the Mission Viejo, Lake Forest, and Aliso Viejo areas.