If you're enjoying the sights and sounds of the Mission Viejo, Laguna Niguel, and Aliso Viejo areas while cruising the picturesque streets in your Acura ILX, you'll want to do everything in your power to keep that momentum going. Properly maintaining your vehicle is crucial, but knowing when to have your vehicle services is even more important. That's why our team at Norm Reeves Acura of Mission Viejo is here to help drivers like you learn about your maintenance schedule.
In this guide, we're going to explore the different forms of service that your Acura ILX needs throughout its lifespan. By following these services, you'll be able to keep your vehicle in great condition and performing at its best.
Understanding the Maintenance Minder™ System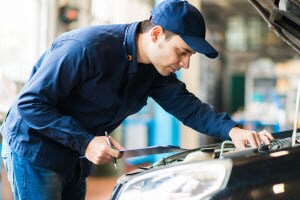 The Maintenance Minder™ system in your Acura ILX is important because it lets you know when it's time to schedule your service. It's a diagnostic system that basically knows when certain vehicle components require attention from a professional technician. You simply have to keep your eyes out for the Maintenance Minder™ system to go off. But when it does, it'll display a code that is telling you where the focus of your service should be-all you need to know is what the codes mean.
Your Acura ILX Maintenance Minder™ Codes
Code A: This code is pretty easy to remember because it simply means that it's time for an oil change and an oil filter replacement. Typically, this code appears every 8,000-10,000 miles.
Code B: When Code B appears, not only will your Acura ILX require an oil change and filter replacement, but it'll also require an inspection of your brakes, tie rod ends, steering gearbox, boots, suspension components, driveshaft boots, brake lines, fluid levels, exhaust system, and fuel lines and connections.
Code 1: This code tells you that it's time to rotate your tires.
Code 2: When this code appears, it means that you'll have to replace your air cleaner element and your dust and pollen filter. This code also tells you that you need to have your drive belt inspected.
 Code 3: During this service, you'll need to have your transmission fluid replaced.
Code 4: If you see this code appear on your Maintenance Minder™ system, it's telling you that it's time to replace your spark plugs. You should also have your valve clearance inspected.
Code 5: This is the final code of the Maintenance Minder™ system, and it's telling you that you should have your engine coolant replaced.
Keeping Up With Your Acura ILX Maintenance Schedule
Now that you're familiar with your Maintenance Minder™ codes and what they mean, you're ready to keep up with your Acura ILX maintenance schedule. When you see a code appear, you're always welcome to give us a call at Norm Reeves Acura of Mission Viejo. Our technicians are here to help you maintain your Acura ILX so you can keep it looking great, riding perfectly, and lasting throughout the many years and miles.
When your Maintenance Minder™ system displays a code in your Acura ILX, schedule service at Norm Reeves Acura of Mission Viejo to schedule your service so you can stay on top of your maintenance schedule. We're happy to help drivers in Mission Viejo, Laguna Niguel, and Aliso Viejo get the most out of their vehicles.