The indicator lights on the dashboard are intended to give the driver information about basic vehicle functions and warnings. In this Acura ILX dashboard light guide, you'll be able to learn about what those little lights might be trying to tell you. This guide is provided free for drivers in the Mission Viejo, Lake Forest, and Aliso Viejo area by Norm Reeves Acura of Mission Viejo.
Call Us today with any questions!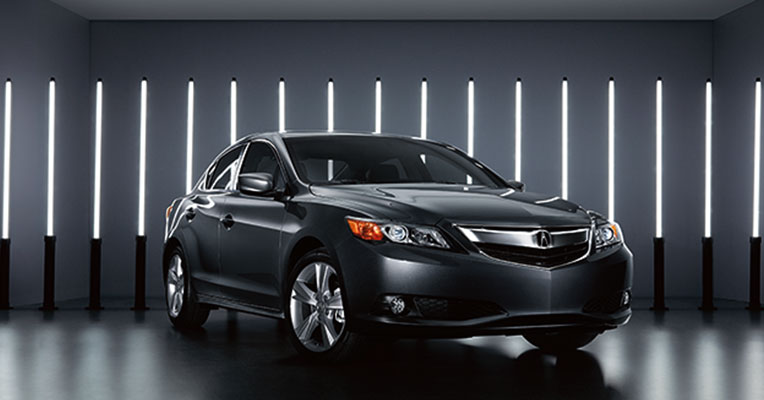 Acura ILX Dashboard Lights
All of the Acura ILX dashboard lights should appear momentarily at startup and then turn off. Red- and amber-colored lights are considered the most critical. Blue and green lights are used for general information, such as notifying you that the high beams are on.
• Charging system (red): This little symbol is shaped like a car battery, complete with a negative and positive sign. The indicator signals that there may be a problem with your battery or some other component of the charging system. You should have the Acura inspected as soon as possible.
• Low oil pressure (red): If you see an old-fashioned oil can, then you could have a serious problem. The engine needs oil to keep from seizing, so you should take the car to an Acura dealer for service right away.
• Electric power steering system (amber):A two-spoke steering wheel accompanied by an exclamation mark indicates that the electric power steering system may have malfunctioned. If power steering is lost, it will take more effort on the part of the driver to turn the steering wheel, especially at slower speeds.
• Low tire pressure (amber): What looks sort of like a horseshoe with an exclamation mark inside of it is actually an under inflated tire. If the light is steady, add air to the manufacturer specifications. If it's blinking, then the system may have malfunctioned.
• Message indicator (amber): This dashboard light has confused many drivers despite its simplistic intention. A lowercase i inside a circle is telling you that there's a message on the Multi-Information Display.

• Brake system (red): Of all the Acura ILX dashboard lights, this is one of the most alarming. Depicted simply by the work BRAKE, this red warning light could mean that the car is low on brake fluid or that the brake system has malfunctioned. You should pull over as soon as you can do so safely and call your Acura dealer. However, this light can also indicate that the parking brake is engaged, so be sure to check that first.
• High beams (blue):Although most drivers are familiar with this dashboard light, we'd like to keep new drivers from losing their cool. Call it a handleless brush, a speeding bullet, or a sideways eyelid, a stack of short lines next to an imperfect circle is just signaling that your high beams are on.
Don't See the Dashboard Light You're Looking For?
If you didn't happen to find the light that you see on your Acura ILX dashboard, don't worry. The trained automotive technicians at Norm Reeves Acura of Mission Viejo can help. If you live in the Mission Viejo, Lake Forest, or Aliso Viejo area, schedule your service appointment today to make sure that your Acura ILX is working properly.