If you live outside of Weir Canyon, then you know how beautiful it is. The vast trails that take you through the luscious scenery are ones that residents take advantage of, whether for leisurely strolls or some much-needed exercise to clear the mind. While getting around the trails is best on foot, getting around the surrounding areas requires a car. But not just any car will do; how about a stylish Acura? Don't worry, you don't have to travel too far to find one near Weir Canyon because Norm Reeves Acura of Mission Viejo is your go-to Acura destination. 
Acura Weir Canyon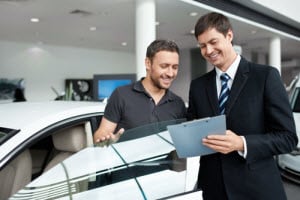 Norm Reeves Acura of Mission Viejo is here to help you find your next car. However, you don't have to head to our dealership just to see what we have in stock. You don't even need to leave your cozy home outside of Weir Canyon, because you can check out our entire inventory on our website. You can sit back, relax, and catch a glimpse of models like the spacious Acura MDX, the sleek Acura RLX, or the agile Acura RDX. 
Acura Reviews
Finding a vehicle you like is one thing, but learning all about the vehicle so you can make an informed decision is quite another. As an Acura dealer near Weir Canyon, we take this step of the process very seriously. It's the same reason we have an entire library of research tools. You're free to use these guides to help select your next car.
Our Acura reviews introduce you to your favorite models by giving in-depth looks at what they offer. These reviews explain the engines, interiors, amenities, and safety features of different Acura cars. By learning about your favorite vehicles, you can decide which one is for you.
If you're torn between a few vehicles, we recommend you check out our Acura car comparisons. These comprehensive articles go at great lengths to compare Acura models to similar vehicles from other automotive manufacturers. You'll see how these vehicles measure up in terms of performance, features, comforts, and safety. These articles will help you get closer to your next car. 
Acura Dealer near Weir Canyon
When you're looking around for an Acura dealer near Weir Canyon, you're not just looking for a new car. You're looking for a great customer experience. At Norm Reeves Acura of Mission Viejo, we've worked hard on crafting a comfortable and fun environment where people can relax and have a great time while searching for their next car. Our staff of Acura experts will happily show you around so you can get a better sense of what we have in stock.
When you make the trip to our Acura dealership, you'll be greeted by a member of our team. They'll answer all your questions while working your way from showroom to lot. When you see the vehicle that speaks to you, we'll gladly set you up with a test drive so you can experience the vehicle for yourself. You'll learn a great deal as you take the vehicle out on the road. When you return, you'll know if you've found the car you've been looking for.
Weir Canyon Acura Dealer
At Norm Reeves Acura of Mission Viejo, we're always happy to help drivers from the Weir Canyon area find a vehicle they love. Contact us today for more information. We look forward to seeing you!