Trabuco Canyon is a little slice of paradise in southeastern Orange County. The rolling hills, the tree-lined streets, and the view of the Santa Ana Mountains make Trabuco Canyon an ideal place to visit or live. However, getting up the hills of this rustic community is a lot easier when you have a vehicle that you can rely on. Don't worry, Norm Reeves Acura of Mission Viejo is here to help you. 
Acura Dealer Trabuco Canyon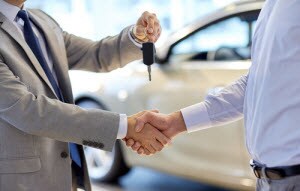 Even though we're an Acura dealer near Trabuco Canyon, you don't have to escape the scenery just yet to check out our inventory. By using your computer, you can check out our online inventory. You'll get a chance to see models like the stylish Acura TLX, the sleek Acura ILX, or the spacious and accommodating Acura MDX. Those are just a few of the models that you'll find at Norm Reeves Acura or Mission Viejo. 
Acura Research Tools
As an Acura dealer near Trabuco Canyon, we know that buying a car isn't a quick and easy decision. It actually requires a lot of thought, consideration, and research. That's why we have an entire library of research tools that you can use to help you make the most informed decision possible.
Reading our Acura reviews is a great way to acclimate yourself with some of your favorite Acura models. You'll learn all about the vehicle's style, performance, amenities, and safety. By reading about a car you like, you'll be able to decide if it's the right choice for you.
If you want more information, or you're torn between cars, you can read our vehicle comparisons. These articles place your favorite Acura models right next to the competition. You'll see how these vehicles compare in terms of engine power, interior space, entertainment technology, and even safety features. By learning how these vehicles differ, you'll see which one is a better choice for you. 
Customer Service Experts
When you're out looking for an Acura dealer near Trabuco Canyon, you're not just looking for your next car. You're looking for a stress-free customer experience that you can look back on. When you arrive to our dealership, a member of our team will gladly show you around to give you a better idea of the vehicles that are on our lot.
After you've had a chance to browse a few of the models, you'll see one that interests you. We'll help you take the next step by scheduling you a test drive. By taking the car out on the road, you'll learn a great deal about how it handles with you behind the wheel. You'll even get a stunning view of the stylish interior and the sophisticated features. When you return to Norm Reeves Acura of Mission Viejo, and put the vehicle in park, you'll know if you've just driven your next car. 
At Norm Reeves Acura of Mission Viejo, we're always happy to help drivers from Trabuco Canyon find a vehicle that they can rely on. Contact us online today for more information. We look forward to seeing you!