San Juan Capistrano is a picturesque city nestled in southern Orange County. It features plenty of notable attractions with classic Spanish architecture and several Catholic missions throughout the city. It's a great place to raise a family considering the many parks, walkable shops, and ZOOMARS petting zoo.
While this city seems to offer everything, residents looking to experience a reliable new vehicle may have to travel a little further to find an Acura dealer near San Juan Capistrano.
Luckily, Norm Reeves Acura of Mission Viejo is here to help you!
Browsing Your San Juan Capistrano Acura Dealership Inventory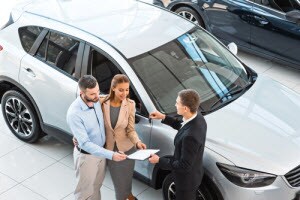 Having an Acura dealership near San Juan Capistrano can be beneficial when you're ready to buy your next car. However, it's always good to do a bit of browsing to make sure that you're on the right track.
Even though our dealership is close by, you don't have to find a ride or make the trip just to look around. In fact, you don't even have to leave the house to get started because our entire inventory is easy to view on our website. You'll get to check out a sporty sedan like the Acura RLX, a spacious SUV like the MDX, or even an adventurous crossover like the RDX.
Reviewing Your Options at Your Acura Dealer near San Juan Capistrano
One of the most important steps of the car buying process is researching your options. At our dealership, we have an entire library of resources that you can use to help you make the right decision.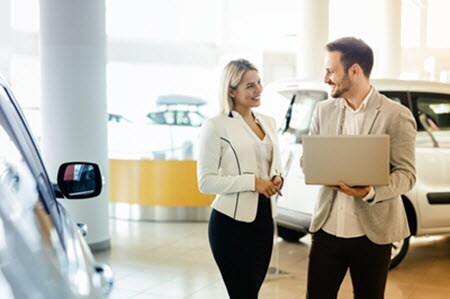 Our Acura reviews showcase the model that you're interested in by highlighting its performance specs, features, and style.
Our car comparisons can help you decide between two models. These guides place an Acura model next to a similar vehicle and draw comparisons to show you how they differ.
Getting the Right Acura Experience
After reading some reviews and comparisons, you should have a strong idea of which Acura model is the one for you. When you're ready, you'll want to take the trip to our Acura dealership from San Juan Capistrano to get a closer look at your favorite model.
Our sales associates can help you learn even more about the vehicle and what it offers. But the best way to truly see if it's the right car is to hop in the cabin, put your hands on the wheel, and head out for a test drive. After taking the vehicle for a spin, you'll know exactly how you feel about it!
San Juan Capistrano Acura Dealer Financing
When it's time to figure out the deal that's going to get you back home in your new Acura, you're in great hands at our Finance Center. They'll make sure that you've got a great sense of your different loan options, so you can determine the plan that's right for you.
Working with our partnered banks and lenders, we'll be able to come up with a rate and deal that'll you'll be happy with. After signing, you'll be able to hit the road in your new Acura and add some miles and experience to the vehicle!
At Norm Reeves Acura of Mission Viejo, we're proud to help drivers in San Juan Capistrano every step of the way on their journey to finding their next car.