Are you looking for a brand new car to drive around the city of Newport Coast, California? Finding a dealership is easy, but finding one that provides quality is difficult. Norm Reeves Acura of Mission Viejo is just a short drive away and offers you all the varieties and models of Acura cars that you will want!
About Newport Coast



California is known for its beautiful scenery and pleasant weather, but there is no location in California quite like Newport Coast. Known as one the most affluent communities in California, Newport Coast is home to some of the happiest and most relaxed people in the state. It is situated directly on one of California's most gorgeous beaches, Newport Beach, and it is marked by the notable and renowned Newport Coast arch. The arch is a symbol of the luxury and eloquence that marks Newport Coast and sets it apart from the other parts of California.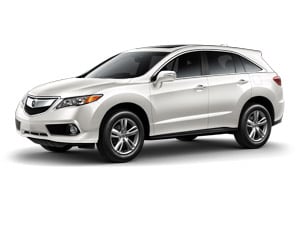 Norm Reeves Acura of Mission Viejo
 ensures that the latest cars are always in stock, including 2016 and 2017 models of cars. Also, one very notable thing about this dealer is that the prices are very affordable. You will never have to struggle to find your ideal car and the customer service that this Acura dealer provides is unlike any other. If you want a vast selection of cars with excellent customer support while purchasing, check out the Acura dealer near Newport Coast, California. 
You will find that this elegance and exclusiveness of Newport Coast is reflected in the cars that the population of the area chooses to drive. Among these are some of the higher-end automobiles sold by Acura, although the Acura dealer near Newport Coast, California in Mission Viejo stocks vehicles of all types and price points including the 
Acura RDX
. Acura as a brand and company is reputed for portraying class and elegance. These vehicles are designed with your desires in mind. No one wants to drive a car that does not soothe their soul and let them enjoy the little pleasures of life.
Directions


Norm Reeves Acura of Mission Viejo is conveniently located at 28802 Marguerite Parkway Mission Viejo, California 92692. Many of its customers are drawn from the Newport Coast area because it is just a short drive away. To get to the dealer from Newport Coast, just head north towards CA-73 S. Continue on CA-73 S for about 10 miles and take the exit onto I-5 S. Next, take two lefts in a row; the second will put you on Marguerite Parkway. There you will find the Acura dealer near Newport Coast California on your right. This drive will take you less than 20 minutes from most areas in Newport Coast, so you do not have to wait very long to purchase your new Acura.