Lake Forest, CA, is a little slice of paradise in Orange County. While it offers the convenience and appeal of a big city, Lake Forest also delivers abundant flora and beautiful tree-lined streets. While there are many different attractions around town, you'll want to get around in your own car. If you're in the market for a new car, you don't have to stray too far from Lake Forest to find a quality vehicle at Norm Reeves Acura of Mission Viejo.
Acura Inventory near Lake Forest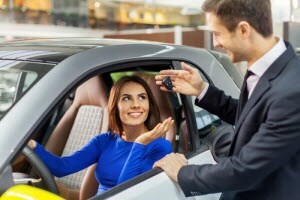 When you're looking for an Acura dealer near Lake Forest that offers a great variety, as well as top-of-the-line customer service, Norm Reeves Acura of Mission Viejo is your ideal destination. Despite being close to Lake Forest, you don't have to leave your home just to get a taste of the models on our lot. You can view our entire lineup on our website. You can easily view models like the spacious and comfortable Acura MDX or the stylish and powerful Acura TLX, all from your own home.
Researching an Acura Vehicle
As an Acura dealer near Lake Forest, we know that buying a new car is a major investment that requires you to make the most informed decision possible. We try to help in this regard by offering free research tools to our drivers to help them learn about their favorite models and decide which one is right for them.
Our Acura reviews are a great introduction to popular Acura models. You'll learn all about what the vehicle can do, and what it can offer in terms of power and handling. You'll gain insight into its performance, its interior comfort and amenities, and its safety.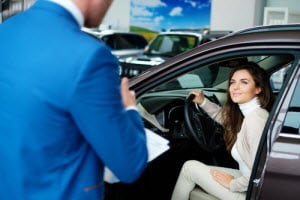 If you're looking for more information, or you're torn between models, our vehicle comparisons can help. These articles place your favorite Acura models right next to the competition. You'll see how they compare in power, features, and safety. You'll see which vehicle is right for you.
Helpful Assistance
One of the most important things to consider when searching for an Acura dealer near Lake Forest is great customer service. At Norm Reeves Acura of Mission Viejo, we strive to be the best in helping all our guests by providing them with helpful assistance and valuable information about the vehicles in our inventory.
When you arrive, a member of our team will gladly show you around. They'll answer all your questions, and when you're ready, they'll show you the way to a test drive. You'll learn how the vehicle handles, and you'll get a great sense of what it offers. You'll then be ready to decide if the car is for you.
Acura Service and Maintenance near Lake Forest
Whenever you're in need of automotive service, you can count on us at Norm Reeves Acura of Mission Viejo. Our Service Department is here to help keep your vehicle in the best of shape. Whether you need an oil change or a complex repair, our certified technicians can handle the job so you can continue to enjoy driving throughout the streets of Lake Forest in style.
Visit or contact us at Norm Reeves Acura of Mission Viejo to see what we can do for you.