Located at 28802 Marguerite Parkway, Norm Reeves Acura of Mission Viejo is located just over 30 miles from the community of Lake Elsinore. The Ortega Highway provides a scenic drive through the Elsinore Mountains to our dealership, and one that we think you will enjoy even more on the way home in your new or pre-owned Acura. 
The Temescal Valley offers a number of great recreational pursuits, and having the right vehicle to spend the day around Lake Elsinore (the largest natural freshwater lake in Southern California) is important.

For all your recreational pursuits, there is always the ready-to-travel 2014 Acura RDX. With a 3.5L V6 under the hood, the RDX give you the power you need while still being economical at the pump for a crossover SUV. The standard multi-view rearview camera helps you navigate those tight parking spaces, while the optional power liftgate makes sure the RDX's cargo capacity is easy to access. Bluetooth Hands Free, SMS text integration and a 5-inch touchscreen all come standard on the RDX.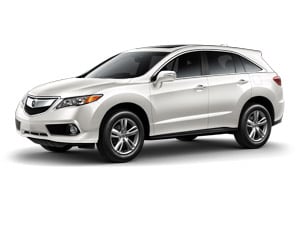 Cars like the 2013 Acura TL will have you wishing you had more reasons to explore the Santa Ana Mountain Range, with luxury and performance combined in one package. Equipped with either a 3.5L V6 or 3.7L V6 with available all-wheel drive, you will have no problem handling the twisty roads.

Optional extras like real-time weather and traffic, AcuraLink communications and voice recognition systems mean you can concentrate on the road ahead. With iPod integration standard and HID headlights, you can rest assured the 2013 Acura TL does not miss a trick.

From the Ballpark District of Lake Elsinore, and the home of the Lake Elsinore Storm to Country Club Heights overlooking the lake and the city, no matter where you are coming from, it is easy to find Norm Reeves Acura. Just follow these directions:
Head out of Lake Elsinore on Lakeshore Drive along the northeastern edge of Lake Elsinore.
Take a left on to Riverside Drive and head southwest.
By the western tip of Lake Elsinore, Riverside Drive forks. Take the left fork which becomes Grand Avenue.
Take a right on to Ortega Highway and continue across the Elsinore Mountains.
After emerging from Casper Regional Park on the west side of the mountains, continue following the Ortega Highway to Rancho Viejo Road and take a right.
Heading north, take Rancho Viejo Road as it runs alongside the San Diego Freeway.
Rancho Viejo Road will become Marguerite Parkway. Follow that street to 28802 Marguerite Parkway, and you will see our dealership.

At Norm Reeves Acura, we believe we are the best Acura dealer serving Lake Elsinore, CA. Stop by and see us sometime to find out why.