Laguna Hills is one of the most picturesque cities in Orange County. The beautiful tree-lined streets, combined with the Tuscan-style houses and the constant perfect weather, make Laguna Hills an ideal place to relax. However, if you're looking to get around the streets in style, you'll need a reliable vehicle. If you're looking for an Acura dealer near Laguna Hills, you're in luck because Norm Reeves Acura of Mission Viejo is here to help you.
Laguna Hills Acura Dealer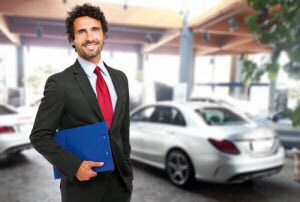 Even though we're an Acura dealer near Laguna Hills by less than three miles, you don't have to head over to our lot just to see what we have in stock. Actually, you don't even have to leave your house because our entire inventory can be browsed on our website. You'll get to check out great models like the spacious Acura MDX, the efficient Acura ILX, or the sporty and stylish Acura TLX-all those models and more can be found at Norm Reeves Acura of Mission Viejo.
Acura Research
Now, as an Acura dealer near Laguna Hills, we understand that buying a new car is a big deal. It's a major decision that requires considerable thought and research. We're here to help you by offering you free research tools that you can use to help you make the most informed decision possible when it comes to your next car.
Our Acura reviews are a great introduction to your favorite Acura models. You'll learn a lot about what the vehicle can do on the road. You'll also learn about the different amenities and packages that come with the vehicle.
If you find yourself torn between similar models, our vehicle comparisons will come in handy. These articles place Acura models right next to the competition to see how they measure up. By reading about the similarities, and more importantly the differences, you'll see which vehicle is a better choice for you.
Unmatched Customer Service
When you're looking for an Acura dealer near Laguna Hills, you're not just looking for a new car. You're looking for an amazing experience that will leave a lasting impression. At Norm Reeves Acura of Mission Viejo, we pride ourselves on going above and beyond the normal expectations of a dealership.
When you arrive, we'll happily guide you around our lot and showroom to get you a better idea of the latest vehicles that we have in stock. We'll answer any of your questions, and we'll even give you our honest opinion. When you're ready to take the next step, we'll set you up with a test drive.
During the test drive, you'll learn even more about your favorite Acura model. You'll get a feel for how it handles and moves. You'll even get a great look at the interior features and entertainment system. By the time you return to our dealership, you'll know if you've found your next car.
At Norm Reeves Acura of Mission Viejo, we're always happy to help our neighbors in Laguna Hill find a vehicle that's right for them. Contact us online today for more information. We look forward to seeing you!