Acura Mission Viejo
Mission Viejo is a tranquil gem of southern Orange County, where residents can live a life that's quiet, yet fulfilling at the same time. To maximize the enjoyment that you get as a resident of Mission Viejo, you need to own a car that aligns with your personality and your driving necessities. You can trust that you'll get service from consummate professionals at an Acura dealer in Mission Viejo.
Southern California drivers in an area like Mission Viejo who want a luxurious driving experience in Orange County should look no further than Norm Reeves Acura. For years, Acura has been producing elegant coupes, sedans, and midsize SUVs that combine power and performance with the convenience of modern technology. If you live in Mission Viejo, instead of traveling to another city to pick out your next Acura, visit our dealership, where you'll get distinguished service from courteous, knowledgeable car sales and service experts.
New Acura Mission Viejo
If you're currently browsing around for a new or pre-owned Acura, heading to our Mission Viejo Acura dealership will have a variety of benefits. You can peer at the amazing lineup of new or used sedans and crossovers to help you get a better idea of what you're looking for as a driver. Of course, you'll also get an idea of the financing process and the kind of deals that you'll be looking at when it's time for you to choose your next Acura. The friendly staff of financiers will go over all the necessary details that'll help you get the vehicle you want at the deal that's right for you.
Acura Service
When you want your Acura performing at its best, you could always take the risk and try out a local auto shop that can help you with maintenance. But, if you want the right knowledgeable and skilled technician to handle the inner workings of your sedan or crossover, you'll want to head to your local Acura dealer in Mission Viejo for exceptional service designed specifically for your Acura. Using the most sophisticated technology, the best tools, and the hardest working technicians, your Acura will get the best treatment possible to help it not only perform like new, but to also help it last throughout the years so you can continue to enjoy the thrill of driving it around the streets of Mission Viejo for the years to come.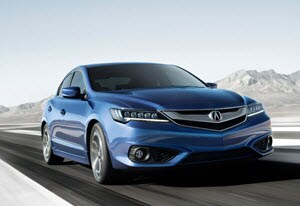 Acura Specials Mission Viejo
Besides the excellent selection that you can consider when you visit our Acura dealership in Mission Viejo, you get access to some of the best Acura specials in Orange County. There are specials offered on all sorts of new and used vehicles, as well as parts and service procedures to help you keep your vehicle running in top condition. Often, as an Acura dealer in Mission Viejo, we'll feature a certain new vehicle from Acura that's offered at a very competitive price. To stay ahead of the latest specials at our Acura dealership, visit the online specials center for detailed information about ongoing specials for customers.  
Mission Viejo Acura Dealer
To get to Norm Reeves Acura of Mission Viejo from the center of Mission Viejo, take Chrisanta Drive north toward La Paz Road. In 171 feet, take your first left onto La Paz Road, and after 0.4 miles, make a right onto the ramp to I-5 S toward San Diego. Make a right to get on I-5 S, and after 3.4 miles, take the Avery Parkway exit. After making a left onto Avery Parkway, in 0.1 miles, go right onto Marguerite Parkway. Our Acura dealership will be 0.2 miles ahead on the left.