If you're on the hunt for an Acura, the first thing you need to do is find an Acura dealer near Garden Grove. Fortunately, you're in the right place! Norm Reeves Acura of Mission Viejo is not only just a short drive from Garden Grove, but we have everything you need to accomplish your Acura buying mission, too!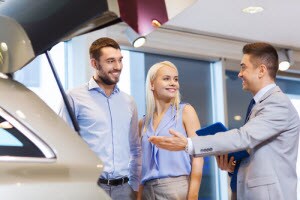 Below, you'll find more information about who we are and what we can do for you throughout every step of your car buying journey. Let's get started by touching on the community we're proud to serve!
See new Acura vehicles available now!
The City of Garden Grove, California
Located in Orange County, California, Garden Grove is home to more than 170,000 people. Since its foundation in 1874, this city has grown exponentially because of its success in growing and exporting a variety of crops via the rail connection that ran right through this area.
Early citizens of Garden Grove made their living by growing and selling oranges, walnuts, and chili peppers. Now, this city is known for its strawberry production and celebrates every Memorial Day weekend by hosting a widely enjoyed Strawberry Festival.
Acura Dealer: New, Pre-Owned, and Certified Acuras
To give you the selection you need to find the perfect Acura for you, we keep our showroom and lot stocked with as many new, pre-owned, and certified pre-owned vehicles as possible. In addition to the hundreds of options we have to choose from, we have a dedicated sales team that's ready and eager to pair you with your perfect Acura.
They'll work on-on-one with you to narrow down your wish list so that you get exactly what you want. If you're looking for something that can handle your commute with style, you'll want to check out our 2018 Acura TLX sedans. If you need something bigger, we have you covered there, too, with our lineup of 2018 Acura RDX SUVs.
Simplified Acura Financing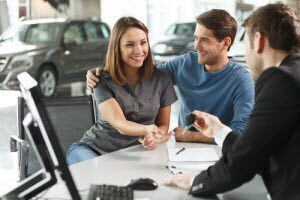 Now that you've found the Acura you want to take home with you, it's time to think about the last step of your buying journey-finding a way to pay for it. Luckily, you'll have our friendly finance team behind you through every facet of the financing process. No matter what your finance situation is, they'll help you make a plan that suits your budget and lifestyle.
Not only do you have this team of experts on your side, but you also have access to our arsenal of helpful finance tools and resources. To expedite your already easy finance process, take advantage of our MyAppraise Trade-In tool, or submit a pre-approval application right from our website.
Convenient On-Site Acura Servicing
Maintenance is part of being an Acura owner, but it doesn't have to be a hassle. At our convenient on-site service center, you can count on your vehicle being in the best of hands because we staff our facility with expert technicians who have been trained by the Acura manufacturer. Since they already know your vehicle inside and out, you'll be back out on the road in no time.
Get Shopping at Your Garden Grove Acura Dealer!
Ready to find your Acura? We sure are! Get started today by familiarizing yourself with our inventory and making a note of the models and trims you like.
Then, give us a call so we can get you in for a test drive as soon as possible!