Anaheim, CA, is a beautiful city in northern Orange County. It offers views of historic buildings in its bustling city streets that's loaded with a variety of different shops and intriguing restaurants. While Anaheim offers a great public transportation system, the best way to experience this wonderful city is still by car. If you're in the market for a reliable automobile, like an Acura, to get you around Anaheim, you can rest assured knowing that Norm Reeves Acura of Mission Viejo is your go-to Acura dealer near Anaheim.
Convenience in Browsing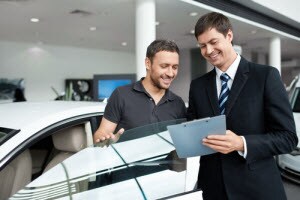 Even though we're an Acura dealer near Anaheim, you don't have to head down the 5 just to start checking out our inventory. Actually, you don't even have to leave your home because our entire lineup can be easily viewed from our website. You can view models like the stylish Acura TLX, the efficient Acura RLX, or the spacious Acura MDX-to name a few of the many models that you'll see on our website.
Research Acura Vehicles
At Norm Reeves Acura of Mission Viejo, we try to be as helpful as possible to our drivers who are actively looking for their next car. To help our drivers in their journey, we have an entire library of research tools that they can use to help them make the best decision possible. By reading one of our vehicle reviews, you gain a vast deal of insight into what your favorite model offers, and what it can do when it's out on the road.
While searching for your next car, you've probably come across a few that you like, but you know that you can only choose one. Our vehicle comparisons can help you with that. They place your favorite Acura models right next to similar vehicles from a different manufacturer to highlight the similarities while showcasing the differences. You'll be able to see which vehicle is better for you.
A Memorable Experience
Heading to an Acura dealer near Anaheim should be a fun experience, and at Norm Reeves Acura of Mission Viejo, we try our best to provide our guests with an enjoyable and relaxing environment where they can take their time to find their next car. Our staff is friendly and knowledgeable, and they'll get to know you to assess which models would be right for you.
When you're browsing our lot and showroom, you'll find a vehicle that speaks to you. If you're ready, we'll gladly set you up with a test drive so you can experience the vehicle out on the road. While you're making your turns around the streets, you'll get a sense of the vehicle and how it feels. When you pull back into our lot, you'll know without a doubt if you've found your next car.
Acura Maintenance near Anaheim
One of the best ways to keep your vehicle purring like new is by keeping up with maintenance. At Norm Reeves Acura of Mission Viejo, our team of certified technicians can help you increase the longevity of your vehicle. Whether it's a routine service like an oil change, or a more complicated repair, you can always count on us to get your vehicle ready to face the road. 
At Norm Reeves Acura of Mission Viejo, we're always happy to help drivers from Anaheim find the car that's right for them. Contact us today!