At Norm Reeves Acura of Mission Viejo, we're always happy to assist all types of drivers from the Mission Viejo, Laguna Niguel, and Aliso Viejo area along on the journey towards their next car. A lot of drivers are drawn to our Certified Pre-Owned Acura inventory because the vehicles are fairly new, in great shape, and come with a variety of incentives that drivers love. However, when it comes to deciding on the right Certified Pre-Owned Acura, they may have some trouble making the decision. 
That's why we have this Acura Certified Pre-Owned Vehicle Review page, so drivers like you can learn a little more about the older Acura models you're interested in.
2015 Acura TLX V6 Advanced Package Review
2015 Acura TLX V6 Technology Package Review
Used Acura Model Reviews
Below on this page, you'll see a list of 2013, 2014, and 2015 Acura models. These are the reviews for Acura models we currently hold in our certified pre-owned and used car inventory. These reviews can help you learn a little bit about each model so you can start to figure out which one seems like the best fit for you.
Learning More in Used Acura Car Buying
When you're browsing our Acura certified pre-owned inventory, and you come across a model that you're interested in, you can always learn more about it in these reviews. Each of these reviews will highlight the impressive features and abilities of the vehicles from their specific model year. You'll learn about the vehicle's performance, the space, the style, and the features, and even the safety. By taking the time to learn about the model that you're considering, you'll find that your decision is easy and stress-free.
Reviewing Certified Pre-Owned Acura Models
Think of these vehicle reviews as studying for the test drive. You'll be more familiar with the vehicle's instruments and features, and you'll know what to expect with its performance. You'll know what to look for with the vehicle so you can be absolutely certain that it's the vehicle that's right for you.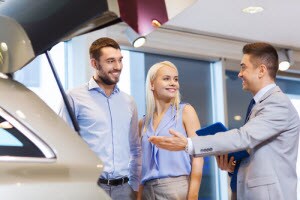 Get started by looking to find the review of the vehicle you're interested in. Learn about the vehicle and schedule your test drive!
Norm Reeves Acura of Mission Viejo is happy to provide helpful resources to drivers in Mission Viejo, Laguna Niguel, and Aliso Viejo.